Guy's American Kitchen and Bar
220 W. 44th St.
646-532-4897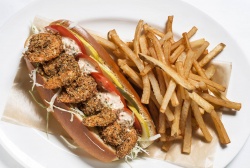 Guy's American Kitchen & Bar is a dynamic restaurant introduced by Guy Fieri. From the crave-worthy menu featuring Guy's signature bold flavors and creative spins on American dishes, to its buzzing bar scene, Guy's Times Square restaurant promises a truly memorable dining experience.
Guy Fieri is one of the hottest celebrity chefs on the scene. In Guy's Food Network series, Diners, Drive-Ins, and Dives, he tastes his way across the back roads of America gathering eclectic and savory inspiration along the way.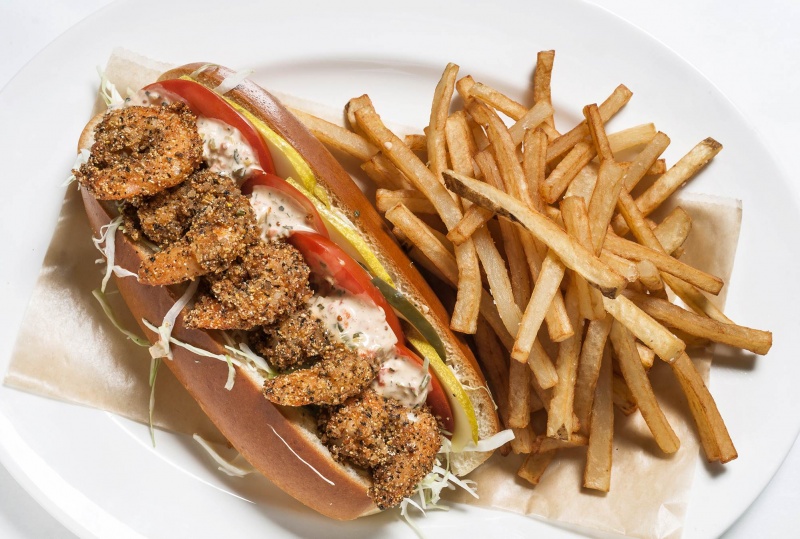 Crispy Shrimp Po'Boy
This first-hand knowledge of American comfort food gone wild fuels the menu at Guy's American Kitchen & Bar.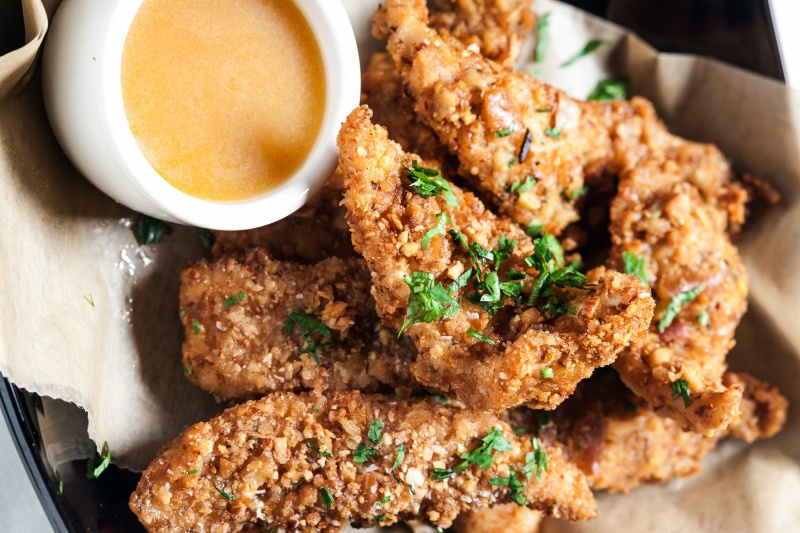 Awesome Pretzel Chicken Tenders
Menu items include Chipotle BBQ Pork Soft Tacos, Bourbon BBQ Wings, and Volcano Chicken, as well as desserts like the Salted Whiskey Caramel Fool.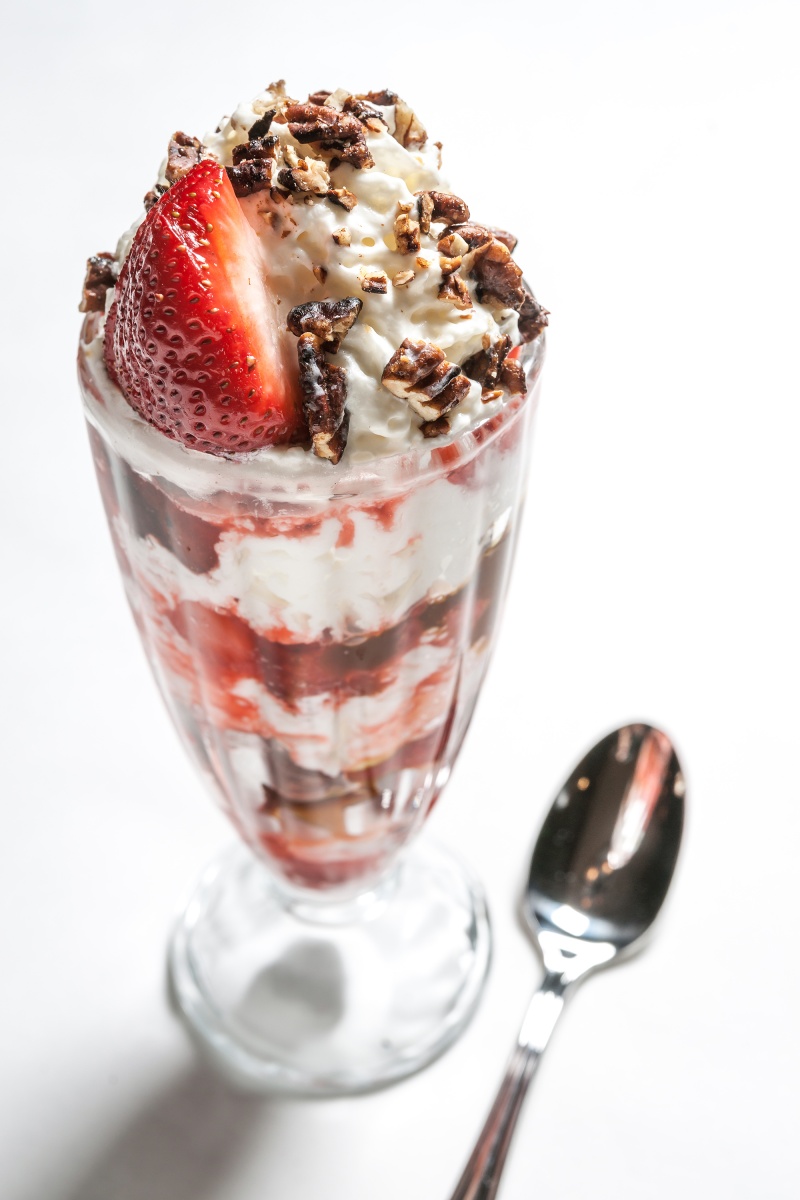 Salted Whiskey Caramel Fool
Guy's signature style will be infused in every aspect of the restaurant, with a demonstration kitchen featuring a flame-cooking rotisserie and -- hanging from the ceiling -- an enormous 12-foot wide chandelier showcasing a collection of Guy's retired pots and pans.
An exciting bar program will feature beers brewed locally by Heartland Brewery, creative cocktails and a California-heavy wine list. Open for lunch and dinner, 7 days a week.
Find Guy's American Kitchen on Facebook.
Video
Reviews
"We recently dined here with my daughter. It was her first trip to America and New York, so naturally she wanted to sample American eating. She was not disappointed ... great choice on the menu and the food (Huli Huli Chicken) was delicious ! I managed to find something 'safe' from gluten too ... a bonus for me when I'm eating out. My husband was also impressed with his choice of the Motley Que Ribs. Service was very friendly and overall the meal, including drinks and desserts, wasn't badly priced for eating out in a city."-Leah W, Manchester, England TripAdvisor
"All I can say is OMG!!!! The food was absolutely amazing! The steak, probably the best we have ever eaten!!! We sat at the bar for a quick bite before a show and the bar tender was so nice!!!!
We are sooo pleased that we stopped there for dinner!!! Amazing!" -Jennifer F, TripAdvisor