Matilda the Musical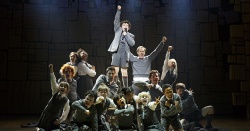 The story of an extraordinary little girl who decides that despite a bad beginning filled with rotten parents, a terrifying school and a vicious head mistress, her story is going to be an astonishing one. With the help of her teacher, her friends and a little bit of imagination, Matilda proves that even if you're little, you can do big things. This Royal Shakespeare Company import received a record-breaking seven 2012 Olivier Awards including Best Musical, as well as four Tony Awards.
Like Matilda on Facebook
Folllow Matilda on Twitter
PERFORMANCE SCHEDULE: Tues. & Thurs., 7pm; Wed., Fri. & Sat., 8pm; Wed. & Sat., 2pm; Sun., 3pm. BUY TICKETS
RUN TIME: 2 hrs., 30 mins
REVIEWS:
"[Matilda] is a macabre, empowering, and riveting musical that was adapted by Dennis Kelly from the children's book by Roald Dahl (Charlie and the Chocolate Factory), who imbued it with one of his trademark themes: Adults are the natural enemies of children." —Griffin Miller, City Guide
"Rejoice, my theatergoing comrades. The children's revolution has arrived on these shores, and it is even more glorious than we were promised...[Matilda] is the most satisfying and subversive musical ever to come out of Britain," —Ben Brantley, New York Times
"The show is strenuously entertaining, as dark as it is funny." —Erik Haagensen, Backstage
"You want to shout, 'Again!' and demand that the cast start over from the very beginning so you might catch everything that you missed — and revel in everything that you savored the first time around. Aren't those the best kinds of stories?" —Thom Geier, Entertainment Weekly
VIDEO:
PHOTOS: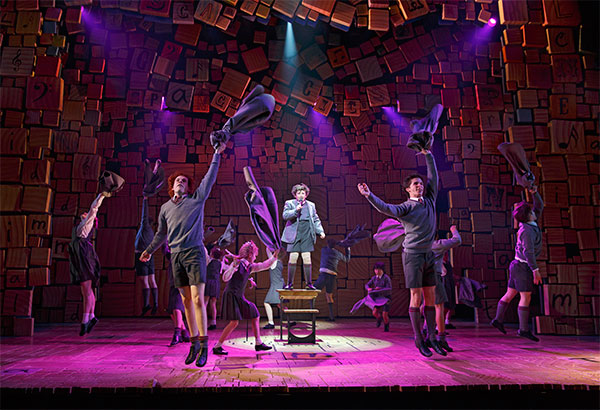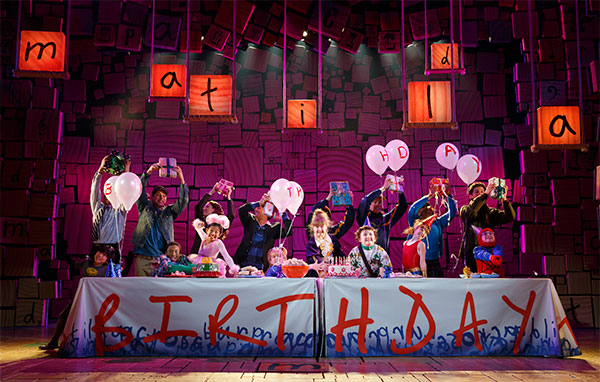 All photos by Joan Marcus
Check out their website for more.