Post Feedback | Printer-Friendly | Send Article to a Friend
December 1, 2010 - by CG News Desk
Featured Listings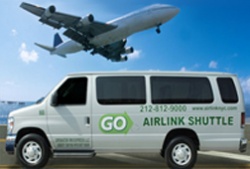 Go Airlink NYC· Direct, door-to-door transportation between Manhattan and JF...

SuperShuttle· Need a lift? Let SuperShuttle pick you up from your home, o...

MetroCard· The fastest and least expensive way to see all the famous pl...
Taking place this Sunday, Dec. 5, 2010, at 1pm at Harlem, New York City's historic Apollo Theater (253 W. 125th St.), the 19th Annual Double Dutch Holiday Classic is not your average jump rope competition. At this event, students from around the world compete for team positions at the national and international level. Contestants incorporate speed and music with a fusion of dance, Hip-Hop and gymnastics moves. Guaranteed fun for the entire family! Tickets are $20, $22. To purchase, click here or call 1-800-745-3000.
Archives:
Related Articles
Most Popular Articles on CGNY