2014 New York Comedy Festival
August 22, 2014 - by CG News Desk
The New York Comedy Festival takes place Nov.5 - 9! Grab a friend or a date for an evening of raucous laughter! Tickets are going quickly! Order now.
11/5
11/6
Tig Notaro: Boyish Girl Interrupted
Tig Notaro was nominated for a Grammy Award for her sophomore comedy album LIVE. The album sold over 100,000 units in just six weeks, which is unheard of for comedy albums today. Louis CK is quoted as saying that it is one of the best stand-up performances he ever saw.
Town Hall, 8pm
Dane Cook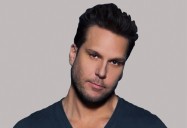 Dane Cook is the uproarious comedian best known for his overwhelmingly popular stand up specials as well as movies like Mystery Men, Waiting, Dan in Real Life and many others. He also has appeared in several television shows including Louie and is heading out on a stand up comedy tour that is sure to entertain fans of any of Dane Cook's previous work.
Beacon Theatre, 8pm
11/7
Hannibal Buress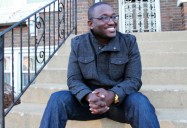 Buress, the 2012 winner of Comedy Central's award for Best Club Comic, signed a deal with the network that debuted his second one hour special "Live in Chicago" in March 2014. Buress also serves as a series regular on Comedy Central's Broad City, helmed by executive producer Amy Poehler, and appeared in the film Neighbors, alongside Seth Rogen and Zac Efron.
Town Hall, 7pm
Marc Maron
For over 20 years, Marc Maron has been writing and performing raw, honest and thought-provoking comedy for print, stage, radio, online and television. On the small screen, Maron's critically acclaimed half hour scripted series, Maron, just wrapped its second season on IFC.
NYU Skirball Center, 7:30pm
Amy Schumer: Professional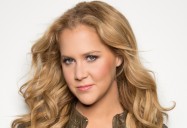 As the funniest, freshest face on television, Amy Schumer is on the rise in the world of comedy with her blend of honesty, and unapologetic sense of humor. Schumer is the creator, star, writer and executive producer of Inside Amy Schumer, the popular Comedy Central television series. Schumer's provocative and hilariously wicked mind is on full display as she explores topics revolving around sex, relationships, and life in general, through a series of scripted vignettes, stand-up comedy, and man-on-the-street interviews. This summer she is in production on Universal's Trainwreck that Schumer wrote and will star in alongside Bill Hader, Tilda Swinton and Brie Larson. Judd Apatow will produce and direct the feature film that is scheduled to be released in July 2015.
Carnegie Hall, 8pm
Dane Cook (*see 11/6)
Beacon Theatre, 8pm
11/8
An Evening with Bill Maher
For more than 20 years, Bill Maher has set the boundaries of where funny, political talk can go on American television. First on Politically Incorrect (Comedy Central, ABC, 1993-2002), and for the last twelve years on HBO's Real Time, Maher's combination of unflinching honesty and big laughs have garnered him 32 Emmy nominations.
Beacon Theatre, 7pm
Chris D'Elia: Under No Influence
Chris D'Elia is quickly becoming one of the most sought after young comedians and actors in the comedy world, with Variety naming him one of their "Top 10 Comics to Watch." D'Elia currently be seen starring as Danny on NBC's new comedy Undateable. He previously starred opposite Whitney Cummings on NBC's multi-camera comedy Whitney.
Town Hall, 7pm
Carly Aquilino & Jessimae Peluso
Jessimae Peluso is "a bottle rocket with a pulse," headed in only the expected, upward trajectory of a firecracker, and ready to explode. The self-proclaimed "insecure narcissist" has founded a solid comic reputation in New York City and beyond, slaying audiences with her unequivocal, straightforward, ravishingly raw humor.
NYU Skirball Center, 7pm
Bill Cosby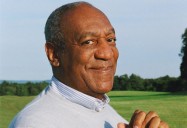 One of America's most beloved comedians of all time, Bill Cosby has captivated generations of fans with his comedy routines, iconic albums and best-selling books such as Fatherhood. His comedy transcends age, gender and cultural barriers.
Carnegie Hall, 8pm
Maria Bamford
Rolling Stone just named her one of their 50 Funniest People and she's the winner of the 2014 American Comedy Award for Best Club Comic! Maria recently recurred as Debris Bardeaux on Netflix's Arrested Development reboot, for which she was praised as "fantastic" (Entertainment Weekly) a "standout" (TIME) and "perhaps one of the high points of the entire new season" (Black Book Magazine). She also recurred on fX's critically-praised Louie and Comedy Central's Kroll Show, and can be seen on the upcoming USA sitcom Benched.
Town Hall, 9:45pm
Nick Offerman: Full Bush
Nick Offerman is today best known for the role of Ron Swanson on NBC's hit comedy series Parks & Recreation, in which he stars with Amy Poehler and Aziz Ansari. For his work on the show, Offerman won a Television Critics Association Award for Achievement in Comedy in 2011, having earned his first nomination in 2010. He also received two Critics' Choice Television Award nominations for Best Supporting Actor in a Comedy Series. As an author, Offerman released his first book, Paddle Your Own Canoe: Nick Offerman's Fundamentals for Delicious Living, which was published by Dutton in October 2013.
Beacon Theatre, 9:45pm
More shows TBA.
For additional details, visit newyorkcomedyfestival.com
Reader Feedback