Post Feedback | Printer-Friendly | Send Article to a Friend
November 17, 2010 - by CG News Desk
Featured Listings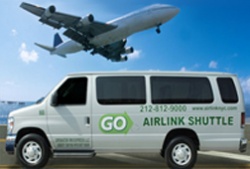 Go Airlink NYC· Direct, door-to-door transportation between Manhattan and JF...

SuperShuttle· Need a lift? Let SuperShuttle pick you up from your home, o...

MetroCard· The fastest and least expensive way to see all the famous pl...
Singer-songwriter Alex Cuba -- who has pioneered his own 21st Century Latin Soul genre --will be performing at New York City's Highline Ballroom on Sunday, November 21st 2010. Doors at 6:00pm, show at 8:00pm. Tickets are $15; to purchase and for more information, click here.
Cuba hails from Artemisa, Cuba (1 hour west of Havana) and resides in Smithers, B.C. (14 hours north of Vancouver). Musically, he lives everywhere in between. His trademark sugarcane-sweet melodies, pop-soul hooks and rock chords subtly subvert commonly held notions of what Cuban music is. Alex is on the vanguard, crafting a cross-cultural sound that mirrors his geographical journey. Not tied to tradition, this Cuban-Canadian prefers his vintage Gibson over el sencerro (cowbell) anytime.

Alex recently collaborated with Nelly Furtado for her Spanish language debut album "Mi Plan" (My Plan). A prolific songwriter, Alex is now beginning new collaborations with writers and producers on various projects. Last week, Alex served as one of the official presenters at the 11th Annual Latin Grammy Awards in addition to being nominated for two himself, one for Best New Artist - which he won - and another in the Best Male Pop Vocal Album category, both for his acclaimed recent release, Alex Cuba.

Alex Cuba homepage: www.alexcuba.com
Alex Cuba MySpace: www.myspace.com/alexcuba
Archives:
Related Articles
Most Popular Articles on CGNY