Post Feedback | Printer-Friendly | Send Article to a Friend
November 4, 2012 - by CG News Desk
Featured Listings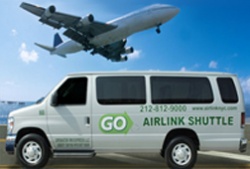 Go Airlink NYC· Direct, door-to-door transportation between Manhattan and JF...

SuperShuttle· Need a lift? Let SuperShuttle pick you up from your home, o...

MetroCard· The fastest and least expensive way to see all the famous pl...
All New York Water Taxi and Circle Line Downtown vessels are running on normal schedules. For more information, visit their respective websites at www.nywatertaxi.com and circlelinedowntown.com or call 212-742-1969.
For information on their efforts toward Sandy relief, click here.
Archives:
Related Articles
Most Popular Articles on CGNY