Post Feedback | Printer-Friendly | Send Article to a Friend
July 22, 2011 - by NYC News Desk
Featured Listings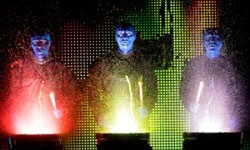 Blue Man Group· The trio of "post-modern clowns" present their outrageous in...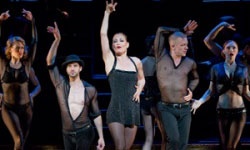 Chicago· Kander and Ebb's "musical vaudeville" in which Roxie Hart ga...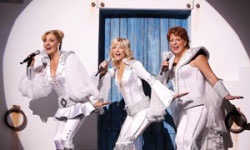 Mamma Mia!· This hit musical incorporates 22 ABBA songs into a story abo...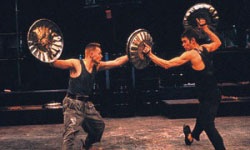 Stomp· The world-renowned eclectic theatre of percussion...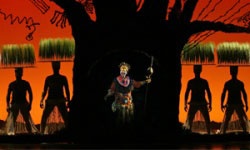 The Lion King· The stage version of Disney's celebrated animated feature....
Vocalist LENY ANDRADE returns to Birdland. Andrade, a queen of 'bossa nova' in Rio de Janeiro has been fascinating audiences in the New York area as well in the past several years since Producers Pat Philips and Ettore Stratta started bringing her to Birdland. "There are few artists with her talent as a singer/musician and also endearing personality and charm. She can captivate any audience as they fall in love with her" say the Producers.
Born in Rio in l943, Leny is a 'grammy' -winning artist, perhaps the greatest singer of Brazilian jazz and samba. Tony Bennett says also "She is the Ella Fitzgerald of Brazil!"
She has performed alongside greats Paquito D'Rivera, Joao Donato,Eumir Deodato, and Francis Hune, amongst many other top artists. Leny approaches music as an instrumentalist and arranges harmonies, rhythm changes, and melodies with the same care and inventiveness as a horn player and then...she breathes life into a lyric.
Full Dinner Menu
Shows: 8:30 and 11:00 pm
$30 - $40, $10 Minimum
BIRDLAND Jazz Club
315 West 44th Street (between 8th and 9th Ave)
New York, NY 10036
Phone: (212) 581-3080
www.birdlandjazz.com
Archives:
Related Articles
Most Popular Articles on CGNY