Post Feedback | Printer-Friendly | Send Article to a Friend
June 6, 2011 - by CG News Desk
Restaurant Row's B. Smith's in New York City features American Cuisine with Southern Influences. The bar is famous for B's signature martinis & happy hour specials. The restaurant is always busy with a diverse clientele: the theatre crowd, business & entertainment executives, tourists, & people familiar with B. Smith & her lifestyle brand. 320 W. 46th St. (8th & 9th Aves.), 212-315-1100; www.bsmith.com. Scroll down for info on their 2011 Tony Awards Viewing Party this Sunday, June 12.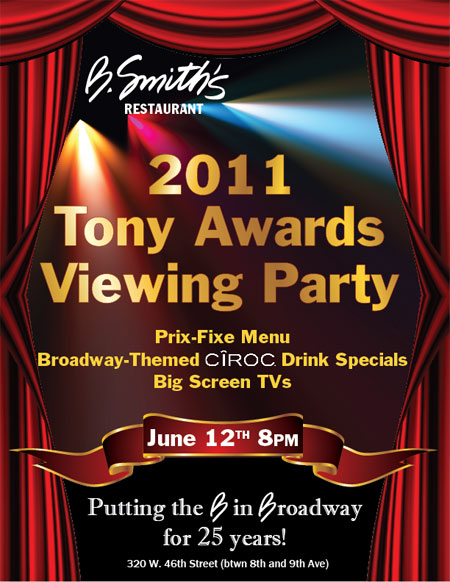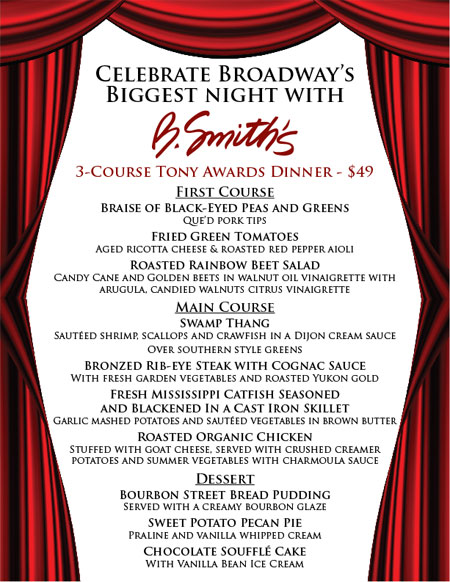 Archives:
Related Articles
Most Popular Articles on CGNY