Post Feedback | Printer-Friendly | Send Article to a Friend
November 2, 2012 - by CG News Desk
Featured Listings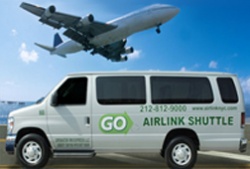 Go Airlink NYC· Direct, door-to-door transportation between Manhattan and JF...

SuperShuttle· Need a lift? Let SuperShuttle pick you up from your home, o...

MetroCard· The fastest and least expensive way to see all the famous pl...
Loading up on carbs in preparation for the 2012 ING New York City Marathon this Sunday?

Join Benjamin Steakhouse (52 E. 41st St. (Park-Madison Aves.), 212-297-9177; benjaminsteakhouse.com) in New York City on Saturday, November 3, as they serve up pasta specials that'll satiate all your carbohydrate needs -- including Bolognese, A La Vongole (with clams), Pomodoro & Basilico.
They will also be donating 10% of all proceeds throughout the weekend to the American Red Cross, Hurricane Sandy Relief Fund.
Archives:
Related Articles
Most Popular Articles on CGNY