Post Feedback | Printer-Friendly | Send Article to a Friend
May 30, 2012 - by CG News Desk
Featured Listings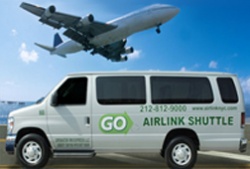 Go Airlink NYC· Direct, door-to-door transportation between Manhattan and JF...

SuperShuttle· Need a lift? Let SuperShuttle pick you up from your home, o...

MetroCard· The fastest and least expensive way to see all the famous pl...
Opening on June 6, 2012, for a three-week Off-Broadway run at Theater 80 in the East Village (80 St. Marks Place - 8th St. btw. 1st & 2nd Aves.), Big Excellent 20th Reunion is billed as "a new musical dramedy for the entire LGBTQA community." The final performance is on June 23, the night before NYC Pride Sunday 2012. To purchase tickets, click here.
From the synopsis: ERICA KLEIN recently graduated high school and attends her mother's BIG EXCELLENT 20TH REUNION to deliver her last message to her dearest friends. But first ERICA must let all of them come Fabulously Out of the Closet! We meet KEVIN YIH, MITCH JOHNSON, DEBRA GONZALES, SAMANTHA BLAINE and DANIELLE PARKER.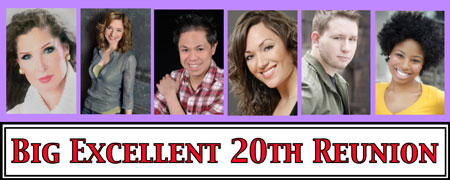 Archives:
Related Articles
Most Popular Articles on CGNY