Post Feedback | Printer-Friendly | Send Article to a Friend
September 5, 2012 - by CG News Desk
Featured Listings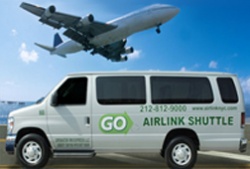 Go Airlink NYC· Direct, door-to-door transportation between Manhattan and JF...

SuperShuttle· Need a lift? Let SuperShuttle pick you up from your home, o...

MetroCard· The fastest and least expensive way to see all the famous pl...
Today, Boomer Esiason's Stadium Grill (222 West 44th Street) in Midtown opens its doors. In order to create Manhattan's best sports bar, iconic sports and media figure Boomer Esiason has partnered with renowned bowling alley, Bowlmor Lanes.
Designed by Ramon Chicon of BLU3 Development, the property boasts stadium style seating for 220 guests, an 80-foot long bar, a real time sports ticker and 29 HD television screens, making it the ultimate destination for sports enthusiasts.
The menu, created by Boomer and Bowlmor Lanes' culinary team, features an upscale twist on classic sporting favorites including the Boomer Burger, Beat Philly Cheesesteak and Big Can O' Nachos, in addition to a variety of traditional cocktails and a wide selection of craft, imported and domestic beers.
Boomer Esiason's Stadium Grill will be open daily from 4 p.m. - 12:00 a.m. and will offer food and beverage specials during sports games. Call 212-690-0252 for reservations. For additional information, please visit http://www.bowlmor.com/the-stadium-grill/
Archives:
Related Articles
Most Popular Articles on CGNY