Featured Listings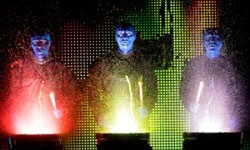 Blue Man Group· The trio of "post-modern clowns" present their outrageous in...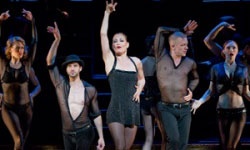 Chicago· Kander and Ebb's "musical vaudeville" in which Roxie Hart ga...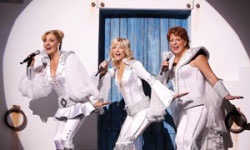 Mamma Mia!· This hit musical incorporates 22 ABBA songs into a story abo...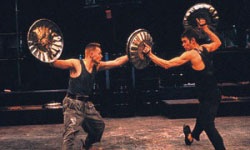 Stomp· The world-renowned eclectic theatre of percussion...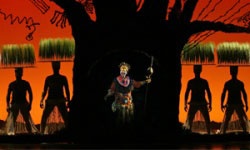 The Lion King· The stage version of Disney's celebrated animated feature....
Borders - home to many events in its locations throughout the country - will close its remaining stores, according to published reports.
This includes those in New York City, most notably the Columbus Circle location, which has featured innumerable theatre events. The bookstore has in its roster upcoming appearances from Jane Lynch and Jane Fonda; tomorrow the location will feature an appearance from the cast of the current Broadway run of HAIR.
Borders canceled a bankruptcy auction due to a lack of bids and will instead liquidate their assets. Its largest competing companies, Barnes & Noble and Amazon, are both creators of bestselling eReader devices - which was likely a factor in the slowing of Borders sales.
The process of liquidation will begin as early as this week, and is set to conclude by September and earn around $270 million.
At this time, Borders has about 400 stores remaining in the United States.
Archives:
Related Articles
Most Popular Articles on CGNY