Post Feedback | Printer-Friendly | Send Article to a Friend
November 24, 2010 - by CG News Desk
Featured Listings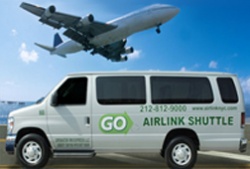 Go Airlink NYC· Direct, door-to-door transportation between Manhattan and JF...

SuperShuttle· Need a lift? Let SuperShuttle pick you up from your home, o...

MetroCard· The fastest and least expensive way to see all the famous pl...
Singer-songwriter-actor Bryan Greenberg -- known for his recurring role as Jake Jagielski on the CW networks's One Tree Hill --will be performing at New York City's Highline Ballroom on Friday, Dec. 3 2010. Doors at 6:00pm, show at 8:00pm. Tickets are $15; to purchase and for more information, click here.
Singer/Songwriter/Actor Bryan Greenberg is set to release his sophomore studio album, WE DON'T HAVE FOREVER in January 2011. Produced by Thom Monahan (Vetiver, Devendra Banhart, Gary Louris), Greenberg's latest album boasts a fresh collection of introspective narratives and soulful ballads, including the lead single, "Walk Away." The album includes "You Can Run," a collaborative recording with How To Make It In America co-star and hip-hop sensation Kid Cudi as well as the southern-rock inspired stand-out track "No Kind of Friend" featuring backing vocals from indie country/blues starlet Cary Ann Hearst.

In support of WE DON'T HAVE FOREVER, Greenberg is taking his live show on the road throughout the month of December and January, making stops in major cities including New York, Chicago, and Nashville. After kicking off with a performance at Philadelphia's World Café Live, his tour will wind its way across the east coast before capping the first leg off in his hometown of St. Louis on December 18.

In addition to his music career, Greenberg is known as an accomplished actor whose television credits include HBO's How to Make It In America, October Road and HBO's Unscripted. His extensive film credits include Prime, Bride Wars and the upcoming comedy Friends With Benefits. Greenberg's music has been prominently featured in his acting projects throughout his career, beginning on One Tree Hill, where his own compositions were integrated into his character's storylines. Greenberg has also had his music placed in many of his television and film projects over the years, further maximizing his music and acting talents.

WE DON'T HAVE FOREVER is the follow-up to the 2007 release of Bryan's debut album, WAITING FOR NOW, which include the popular breakout single "Hmm" and viral sensation, "Someday". Bryan has widely toured the US and shared the stage with fellow singer-songwriters Gavin DeGraw, Michelle Branch, Tyler Hilton and more.

Bryan Greenberg homepage: www.bryangreenberg.com
MySpace: www.myspace.com/bryangreenberg
Archives:
Related Articles
Most Popular Articles on CGNY