Post Feedback | Printer-Friendly | Send Article to a Friend
April 22, 2013 - by CG News Desk
Featured Listings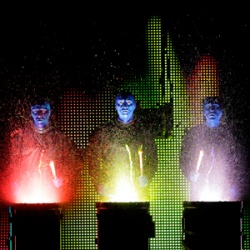 Blue Man Group· The trio of "post-modern clowns" present their outrageous in...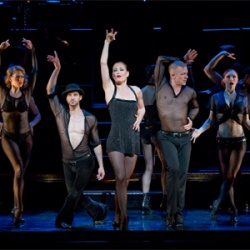 Chicago· Kander and Ebb's "musical vaudeville" in which Roxie Hart ga...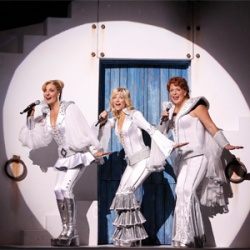 Mamma Mia!· This hit musical incorporates 22 ABBA songs into a story abo...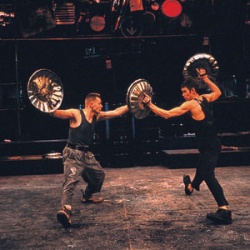 Stomp· The world-renowned eclectic theatre of percussion...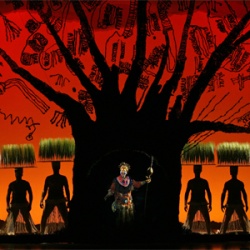 The Lion King· The stage version of Disney's celebrated animated feature....
The last full week in April (April 21-27, 2013) is Administrative Professionals Week, an annual recognition of the duties performed by secretaries, administrative assistants, receptionists, and other administrative support professionals.
On Wednesday, April 24, say "thank you" to those who make your day a little easier and your workload a little lighter with a meal at Del Frisco's Steak House, located near Radio City Music Hall in Rockefeller Center, midtown Manhattan. The expansive setting reflects the rhythm and energy of midtown, and the menu features fresh, aged prime beef shipped from the Midwest twice a week, and lobster, fish, lamb, and more.
Del Frisco's is open Monday through Friday, 11am to midnight; Saturday, 5pm to midnight; Sunday, 5pm to 10pm.

Reservations are recommended; call 212-575-5129. Gift cards are also available for purchase.
About Del Frisco's: Steak House redefined. A sophisticated, elegant space reflecting the energy, vibrancy, and romanticism of the city. Excellent service combines with generous portions of prime steaks, magnificent cold-water lobster tails and specialties such as combination shrimp platters and crab cakes. Beautifully appointed private party facilities and unique wine cellar dining. A true dining experience. Reservations recommended. All cards. Open nightly for dinner, lunch weekdays. 1221 Sixth Ave. (49th St.), 212-575-5129; www.delfriscos.com.
Archives:
Related Articles
Most Popular Articles on CGNY