Post Feedback | Printer-Friendly | Send Article to a Friend
January 13, 2010 - by NYC News Desk
Featured Listings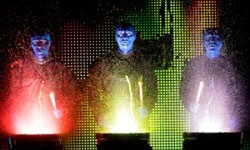 Blue Man Group· The trio of "post-modern clowns" present their outrageous in...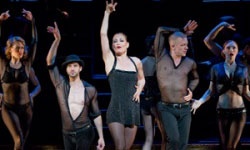 Chicago· Kander and Ebb's "musical vaudeville" in which Roxie Hart ga...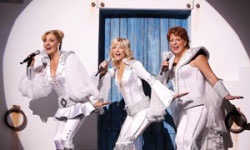 Mamma Mia!· This hit musical incorporates 22 ABBA songs into a story abo...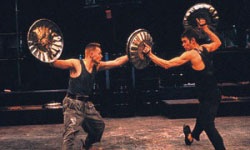 Stomp· The world-renowned eclectic theatre of percussion...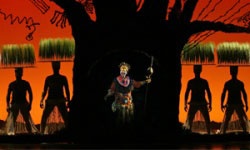 The Lion King· The stage version of Disney's celebrated animated feature....
Charmaine Clamor will play at the Trumpets Jazz Club on January 9, and at the Iridium Jazz Club on Sunday, January 10.

Charmaine in New Jersey
Saturday, January 9, 2010

TRUMPETS Jazz Club located at 6 Depot Square Montclair, NJ.
Call: 973-744-2600
7:30 & 9:30PM Sets
Doors at 6PM for cocktails and dinner
Cover:$15
http://www.trumpetsjazz.com/


Charmaine APAP Showcase
Sunday, January 10 (Sunday), 2010
Queen of Jazzipino: CHARMAINE CLAMOR
Featuring the JEB PATTON TRIO
Jeb Patton: Piano
Seth Lewis: Bass
Ben Billelo: Drums
Iridium Jazz Club
One Set, 6:30PM. New Start Time: 7:30PM; preceded by Ann Hampton Callaway at 6:30PM; one ticket gets you in for both sets!.
$25; All APAP Badge Holders Admitted FREE. For more information, and tickets, please visi http://iridiumjazzclub.com/
Recent Awards & Accolades For Charmaine Clamor
+ 2009 FAMAS (Filipino Oscars) Award of Merit
+ 2009 Filipinas Magazine Achievement Award in Entertainment
+ 2009 Asian Heritage Award in Performing Arts
+ Signed multi-year, multi-record deal with VIVA Records, legendary Manila pop label; Charmaine is their first and only jazz artist. Debut album, "Jazzipino," released in September to national acclaim.
+ Inked to close the 2010 Philippines International JazzFest.
+ Slated in 2010 to release two albums: Her 4th US solo project, "Something Good," and a collaboration with Rock & Roll Hall of Fame member and former Talking Heads frontman David Byrne for his highly anticipated collaboration with Fatboy Slim and 22 female guest vocalists. "Here Lies Love" about the life of Imelda Marcos, former first lady of the Philippines. Guest artists include Cyndi Lauper, Tori Amos, Nathalie Merchant, Martha Wainwright, Sharon Jones, Kate Pierson (of the B-52s) and Charmaine Clamor, who appears on Track #9, "Walk Like a Woman." Charmaine is the only Filipina -- and the only jazz singer -- on the project.
For more information about Charmaine Clamor, please visit http://www.CharmaineClamor.com
Archives:
Related Articles
Most Popular Articles on CGNY