Post Feedback | Printer-Friendly | Send Article to a Friend
November 5, 2012 - by CG News Desk
Featured Listings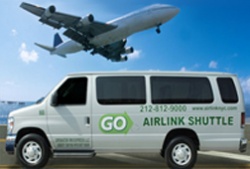 Go Airlink NYC· Direct, door-to-door transportation between Manhattan and JF...

SuperShuttle· Need a lift? Let SuperShuttle pick you up from your home, o...

MetroCard· The fastest and least expensive way to see all the famous pl...
At the request of the US Coast Guard, Circle Line Sightseeing has made some changes to their cruising schedule. As of now, the schedule is as follows:
10am: 2-hour Semi-Circle Cruise
12:30pm: 2-hour Semi-Circle Cruise
4pm: 75-minute Liberty Cruise
For the most up-to-date information on Circle Line's schedules, visit their website at circleline42.com/new-york-cruises/cruise-schedules.aspx or on Facebook at www.facebook.com/CircleLineSightseeingCruises.
Archives:
Related Articles
Most Popular Articles on CGNY