Post Feedback | Printer-Friendly | Send Article to a Friend
December 28, 2012 - by CG Discounts
Featured Listings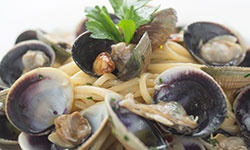 Da Marcella· A Mediterranean taverna in the Theater District...
See New York from the top with CitySights NY's double-decker buses--double-deckers which are top-seating only (enclosed in winter), so that everyone gets an unobstructed view of NYC attractions, neighborhoods, and places of interest. Buses are furnished with state-of-the-art sound systems and entertaining urban-storytellers who offer interesting facts and tales about all of the city's famous faces and places. They also feature combination tickets, day trips to Niagara Falls, Boston, Philadelphia, and more. They now offer tours in four languages (Italian, French, German, and Spanish) by way of an audio headset that plugs into a player at each seat.
Click here to save when you book online.
Archives:
Related Articles
Most Popular Articles on CGNY