Post Feedback | Printer-Friendly | Send Article to a Friend
February 2, 2011 - by CG News Desk
Featured Listings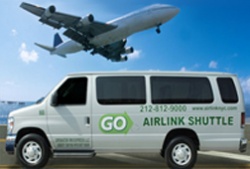 Go Airlink NYC· Direct, door-to-door transportation between Manhattan and JF...

SuperShuttle· Need a lift? Let SuperShuttle pick you up from your home, o...

MetroCard· The fastest and least expensive way to see all the famous pl...
This Sunday, Feb. 6, 2011, Times Square Arts Center presents their COMEDY SUPERBOWL SPECTACULAR. Game time is 5-9pm, with the comedy show taking place at 9:30pm.

With the epic Super Bowl XLV featurng the Green Bay Packers and the Pittsburgh Steelers upon us, come out to the Times Square Arts Center for beer, wings and comedy. They are opening their doors for one of New York City's best Super Bowl Sunday parties, where all patrons can watch the game for FREE and enjoy $5 beers and 50 cent wings! Why should the fun stop there? TSAC will be hosting an ALL STAR COMEDY show following the game for $15 discount tickets! Call 212-586-7829 or visit www.timessquareartscenter.com for more information.
Archives:
Related Articles
Most Popular Articles on CGNY