Post Feedback | Printer-Friendly | Send Article to a Friend
May 17, 2011 - by Griffin Miller
Featured Listings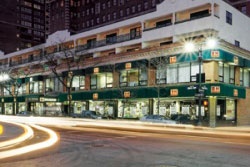 B&H Photo Video· The world's largest source of cameras, camcorders, and more ...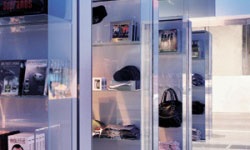 HBO Shop (sm)· An array of quality branded merchandise showcasing HBO's® aw...
Ever since it was announced that John Leguizamo's latest solo show, Ghetto Klown, would be arriving on Broadway (its official opening date was March 22) both Leguizamo and his longtime friend/director Fisher Stevens have been thrust willy-nilly (albeit happily) onto the interview fast track. For the past several months they've been interviewed together and separately; they've been quoted, re-quoted and misquoted by all kinds of media including print, TV, radio and the Internet. And they've no doubt been blogged about, tweeted and Facebooked with unrelenting regularity. (By faithfully trolling lots of Leguizamo-Fisher cyber posts -- not blogs or tweets, just the good stuff -- I did learn the two met in 1988 during a Public Theatre production of A Midsummer Night's Dream and that their practical joke shenanigans nearly got them booted out of Equity. No wonder their guy bond has lasted over 20 years.)
Never having seen any of Leguizamo's earlier shows -- Mambo Mouth, Spic-O-Rama, Freak, and Sexaholix...A Love Story -- I entered his world of unrelenting energy and raconteurship with no preconceptions or expectations. After watching and listening and absorbing his seamless performance, I left kicking myself for having missed his legacy of prequels. I won't be making that mistake again.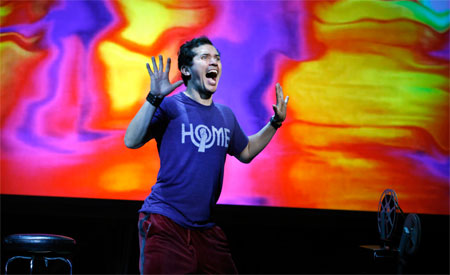 In an author's note in the Ghetto Klown program, Leguizamo writes that his intent with the show is to transport his audience into his world as he saw it: "...rootless and undocumented. It's my endless quest to examine my life, to create a history and a legacy where there was none."
I like to think this means there will be more solo shows down the road. In the meantime, I urge you to see Ghetto Klown before it ends its limited run on July 9. It is, like Leguizamo himself, one of a kind.
Archives:
Related Articles
Most Popular Articles on CGNY