Post Feedback | Printer-Friendly | Send Article to a Friend
September 25, 2012 - by CG News Desk
Featured Listings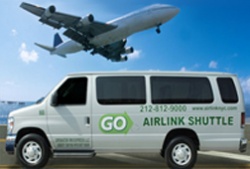 Go Airlink NYC· Direct, door-to-door transportation between Manhattan and JF...

SuperShuttle· Need a lift? Let SuperShuttle pick you up from your home, o...

MetroCard· The fastest and least expensive way to see all the famous pl...
From September 26-30, NYC's Guantanamera Cuban restaurant, located near Times Square and the Theater District, will be presenting their first gallery display, Cuba en Imagenes.
The photographs in the exhibit show the reality of Cuba in pictures taken by photographer David Ariosto. Ariosto lived in Havana for two years, documenting everyday life in Cuba in a collection of magnificent photographs.
From about 9pm every Tuesday through Sunday, Guantanamera features live, cutting edge Cuban music. For reservations, call 212-262-5354 or visit www.guantanamerany.com.
Archives:
Related Articles
Most Popular Articles on CGNY