Guggenheim extends hours for Picasso Black and White exhibit
September 26, 2012 - by CG News Desk
On the occasion of the fall exhibition Picasso Black and White, the Solomon R. Guggenheim Museum will remain open for two additional hours on select evenings for the duration of the exhibition, which is on view from October 5, 2012, through January 23, 2013.
The extended hours will be offered on Sundays and Mondays, with the exception of holidays on December 24 and 31, from 10 am until 8 pm. During the late evenings, the museum store will be open until 8:30 pm, and both Cafe 3 and the Wright restaurant, serving a full bar and snack menu, will be open until 7 pm.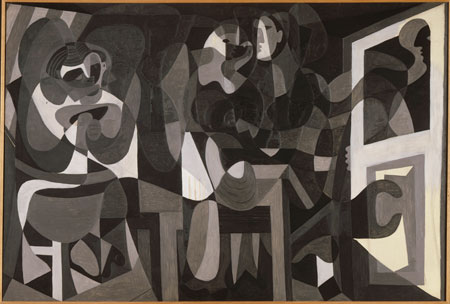 In addition, the museum will be open on Thursday, December 27, a day of the week in which the Guggenheim is typically closed, from 10 am until 5:45 pm.
The supplemented evening hours will offer visitors an opportunity to view the first major exhibition to focus on Pablo Picasso's lifelong exploration of a black-and-white palette throughout his career, represented in 118 paintings, sculptures, and works on paper, including many works that have never before been exhibited or published. Other exhibitions on view will include: Rineke Dijkstra: A Retrospective, through October 8; A Long-Awaited Tribute: Frank Lloyd Wright's Usonian House and Pavilion, through February 13, 2013; Now's the Time: Recent Acquisitions, from November 2, 2012, through January 2, 2013; The Deutsche Bank Series at the Guggenheim: Gabriel Orozco: Asterisms, from November 9, 2012, through January 13, 2013; and Kandinsky 1911–1913. Details can be found at www.guggenheim.org/new-york/exhibitions/upcoming.
Pictured: The Milliner's Workshop (Atelier de la modiste), Paris, January 1926. Oil on canvas. 172 x 256 cm. Musée national d'art moderne/Centre de création industrielle, Centre Pompidou, Paris, Gift of the artist, 1947. © 2012 Estate of Pablo Picasso/Artists Rights Society (ARS), New York. Photo: CNAC/MNAM/Dist. Réunion des Musées Nationaux/Art Resource, NY
Reader Feedback