Post Feedback | Printer-Friendly | Send Article to a Friend
September 12, 2012 - by CG News Desk
Featured Listings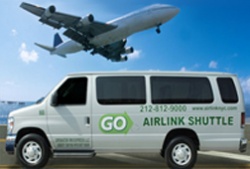 Go Airlink NYC· Direct, door-to-door transportation between Manhattan and JF...

SuperShuttle· Need a lift? Let SuperShuttle pick you up from your home, o...

MetroCard· The fastest and least expensive way to see all the famous pl...
Come to the Intrepid Museum on Saturday, Sept. 15, and celebrate America's favorite pastime-baseball, with Yankees Radio Network FanFest! Fans will enjoy interactive games such as speed pitch, home run derby and batting cages, combined with food, music by The Nerds, autographs from current and former players, live music and more! This event is FREE!

Please note, visitors coming to the Museum to get an autograph from current and former players will need to pick up a bracelet that morning, in front of the Intrepid Museum, starting at 9am. Players scheduled to attend include Doc Gooden, John "Flash " Flaherty, Jeff Nelson and Mariano Rivera. There is a limited number of bracelets being handed out, limit one bracelet per person. The event goes on til 5pm.
Archives:
Related Articles
Most Popular Articles on CGNY