Post Feedback | Printer-Friendly | Send Article to a Friend
April 8, 2013 - by CG News Desk
Featured Listings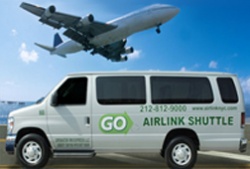 Go Airlink NYC· Direct, door-to-door transportation between Manhattan and JF...

SuperShuttle· Need a lift? Let SuperShuttle pick you up from your home, o...

MetroCard· The fastest and least expensive way to see all the famous pl...
After 12+ years on Broadway, Mamma Mia! remains one of the Great White Way's biggest attractions. Save over 30% on tickets through August 31, 2013: Visit www.broadwayoffers.com or call 212-947-8844 and use code MMPROM13. You can also print out this coupon and bring it to the Winter Garden Theatre office at Broadway & 50th St. near Times Square. Click here for full details.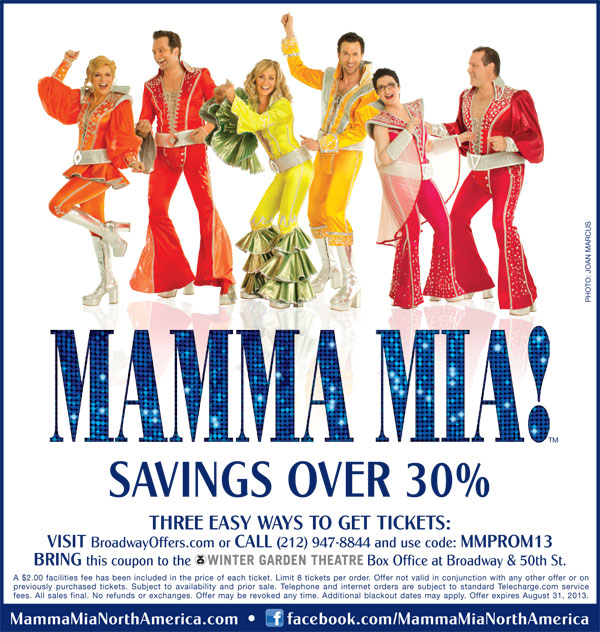 Archives:
Related Articles
Most Popular Articles on CGNY