Mamma Mia! on Broadway - Save Over 30%
April 8, 2013 - by CG News Desk
After 12+ years on Broadway, Mamma Mia! remains one of the Great White Way's biggest attractions. Save over 30% on tickets through August 31, 2013: Visit www.broadwayoffers.com or call 212-947-8844 and use code MMPROM13. You can also print out this coupon and bring it to the Winter Garden Theatre office at Broadway & 50th St. near Times Square. Click here for full details.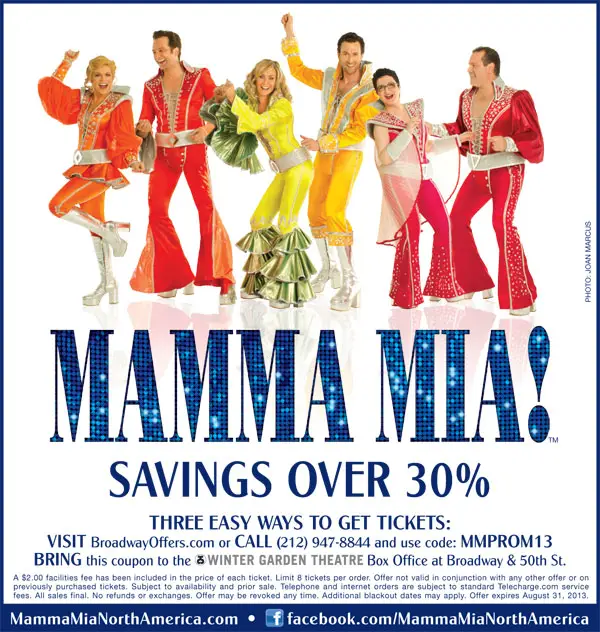 RESTAURANTS

With a culinary vision rooted in the traditions and heritage...

THEATER

Gaston Leroux's famous period thriller is now one of Broadwa...

SHOPPING

Swiss luxury watch manufacturer for men and women since 1853...

SIGHTSEEING

BODY WORLDS: PULSE shows the science of the human body, and ...
Reader Feedback