Mamma Mia! on Broadway - Save Over 30%
April 8, 2013 - by CG News Desk
After 12+ years on Broadway, Mamma Mia! remains one of the Great White Way's biggest attractions. Save over 30% on tickets through August 31, 2013: Visit www.broadwayoffers.com or call 212-947-8844 and use code MMPROM13. You can also print out this coupon and bring it to the Winter Garden Theatre office at Broadway & 50th St. near Times Square. Click here for full details.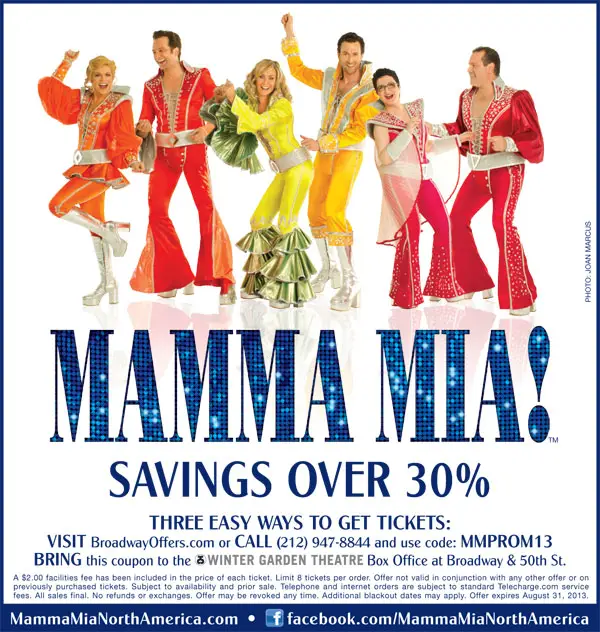 Looking for Free Group Planning Services?
Get free advice on planning your group's trip to New York.
RESTAURANTS

A sophisticated, elegant steakhouse with generous portions o...

THEATER

Gaston Leroux's famous period thriller is now one of Broadwa...

SHOPPING

A premier destination for family entertainment....

SIGHTSEEING

Hop aboard these environmentally friendly twin-hulled catama...