New York Coupons: Shop the New NBA Store and Get a Free Gift!
April 5, 2016 - by City Guide Discounts
New York's NBA Store features a great selection of NBA merchandise. Get even more out of your visit with our coupon for a free gift! From jerseys to footwear to basketballs and gifts of all kinds, the all-new NBA Store has everything a hoops fan could ever imagine. In fact, the three-floor space boasts the world's largest in-store collection of official NBA, WNBA, and NBA D-League merchandise.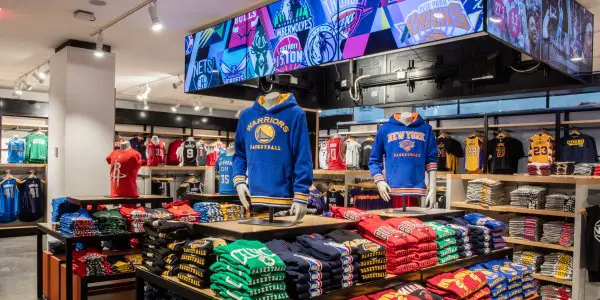 Spend $30 and enjoy a free gift with our NBA Store coupon.
The NBA Store is located at 545 Fifth Ave. (at 45th St.), in midtown Manhattan.
Looking for Free Group Planning Services?
Get free advice on planning your group's trip to New York.
RESTAURANTS

A sophisticated, elegant steakhouse with generous portions o...

THEATER

Gaston Leroux's famous period thriller is now one of Broadwa...

SHOPPING

The world's largest source of cameras, camcorders, and more ...

SIGHTSEEING

Sweeping, unobstructed, open-air views of NYC from the top o...