Post Feedback | Printer-Friendly | Send Article to a Friend
October 6, 2011 - by CG News Desk
Featured Listings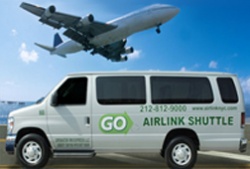 Go Airlink NYC· Direct, door-to-door transportation between Manhattan and JF...

SuperShuttle· Need a lift? Let SuperShuttle pick you up from your home, o...

MetroCard· The fastest and least expensive way to see all the famous pl...
Save money with New York Metro Parents' exclusive printable coupons, savings, and discounts for parents, kids, and families in the New York City and tri-state area, featuring fun things to do, birthday party places, doctors, bookstores, educational programs, and more. Check back often for new offers featuring the best children's activities! Or, sign up to have them delivered directly to your inbox here.
Click on your region to find the best deals in your area!
This Week's Discounts, Coupons & Savings - 10/5/11
This Week's Discounts, Coupons & Savings - 9/28/11
This Week's Discounts, Coupons & Savings - 9/19/11
Archives:
Related Articles
Most Popular Articles on CGNY