Post Feedback | Printer-Friendly | Send Article to a Friend
July 14, 2011 - by NYC News Desk
Featured Listings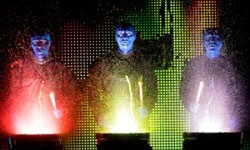 Blue Man Group· The trio of "post-modern clowns" present their outrageous in...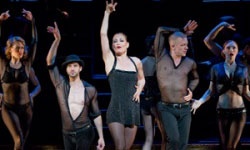 Chicago· Kander and Ebb's "musical vaudeville" in which Roxie Hart ga...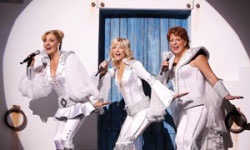 Mamma Mia!· This hit musical incorporates 22 ABBA songs into a story abo...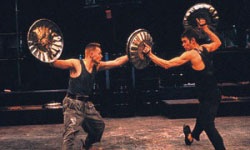 Stomp· The world-renowned eclectic theatre of percussion...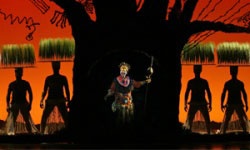 The Lion King· The stage version of Disney's celebrated animated feature....
Anish Kapoor, Brian Eno, and Peters Sellars are among the artists scheduled to participate in a series of public programs dedicated to the arts and creative collaboration in New York City this fall. The Rolex Arts Weekend, to be presented November 11-13 at the New York Public Library (NYPL), will also feature emerging talents in dance, film, literature, music, theatre, and the visual arts, who were paired by the Rolex Mentor and Protégé Arts Initiative with master artists for a year of creative exchange. The weekend, which will include performances, workshops, and cross-disciplinary discussions, is co-produced by LIVE from the NYPL and Rolex.

The Arts Weekend will include performances by:
· Dance protégé Lee Serle of Australia, mentored by choreographer Trisha Brown, will premiere a site-specific work at the New York Public Library;
· Music protégé Ben Frost of Australia, mentored by composer Brian Eno, will present a new arrangement of the work "6 Guitars and Bass" calibrated to the specific acoustics of the NYPL;
· Theatre protégée Maya Zbib of Lebanon, mentored by director Peter Sellars, will perform The Music Box, a solo piece based on a series of real/imagined stories of women and their personal connections to their homes;
· Literature protégée Tracy K. Smith of Brooklyn has commissioned composer Gregory Spears to set to music poems written by her and her mentor, Hans Magnus Enzensberger. Soprano Joelle Greenleaf and another soprano (name to be announced later) will sing the arrangements.

Other highlights of the weekend include:
· A series of cross-disciplinary conversations between past and current mentors, as well as other artists who have participated in the Arts Initiative as advisors, moderated by Paul Holdengräber Director of LIVE from the NYPL;
· A screening of a film by protégée Annemarie Jacir of Palestine, mentored by Chinese filmmaker Zhang Yimou, followed by a question-and-answer session;
· A presentation by Visual Arts protégé Nicholas Hlobo of South Africa, mentored by sculptor Anish Kapoor;
· Workshops in writing and performance, led by protégées Tracy K. Smith and Maya Zbib, respectively.
Archives:
Related Articles
Most Popular Articles on CGNY