Post Feedback | Printer-Friendly | Send Article to a Friend
November 23, 2010 - by CG News Desk
Featured Listings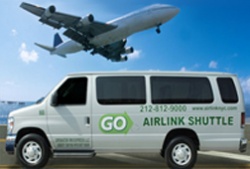 Go Airlink NYC· Direct, door-to-door transportation between Manhattan and JF...

SuperShuttle· Need a lift? Let SuperShuttle pick you up from your home, o...

MetroCard· The fastest and least expensive way to see all the famous pl...
Spend Thanksgiving 2010 dining among the stars at Planet Hollywood (1540 Broadway at 45th St., 212-333-7827; www.planethollywoodintl.com) in Times Square New York. Beginning at 12:30pm on Nov. 25, they will be offering a special Thanksgiving menu for $18.99 per person. For reservations (available only for groups of 15 and more) and more info, call 212-333-7827. The menu will feature sliced, oven-roasted all-white-meat turkey topped with warm gravy & served with homemade whipped mashed potatoes, southern-style cornbread stuffing, sauteed vegetable medley, and cranberry sauce.
Archives:
Related Articles
Most Popular Articles on CGNY