Post Feedback | Printer-Friendly | Send Article to a Friend
October 9, 2012 - by CG News Desk
Featured Listings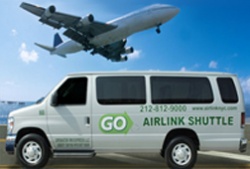 Go Airlink NYC· Direct, door-to-door transportation between Manhattan and JF...

SuperShuttle· Need a lift? Let SuperShuttle pick you up from your home, o...

MetroCard· The fastest and least expensive way to see all the famous pl...
The official opening day celebration of Rockefeller Center's iconic ice skating rink will be held on Tuesday, October 16. During this time, stop by for a morning skate with the star of the new Charlie Chaplin musical, Rob McClure! Portraying Chaplin, he will be joined on the ice by Sea Grill and Rock Center Cafe chefs, Chef Yuhi Fujinaga and Chef Antonio Prontelli.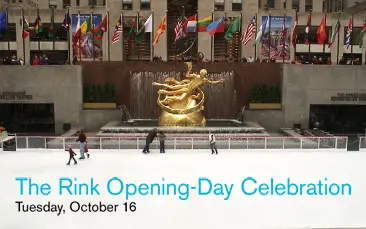 However, if you are really excited about putting on your skates, the rink's official first day open will be Saturday, Oct. 13, with the first skate at 7am. Rink hours are from 7am to midnight.
Also, the 1,500-square-foot, free-standing cranberry bog is returning to Rockefeller Center Oct. 16 & 17, from 10am-4pm. Watch real cranberry growers demonstrate the harvest process while discussing the taste, health, and heritage of the cranberry.
For more information on reservations for the first day, skate lessons or season passes, call 212-332-7654 or visit therinkatrockcenter.com. (All other skating is on a first come, first served basis.) VIP packages are also available. For more information on Rockefeller Center, visit rockefellercenter.com.
Archives:
Related Articles
Most Popular Articles on CGNY