Post Feedback | Printer-Friendly | Send Article to a Friend
October 11, 2012 - by CG News Desk
Featured Listings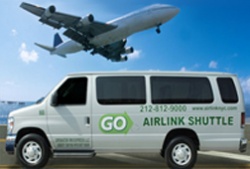 Go Airlink NYC· Direct, door-to-door transportation between Manhattan and JF...

SuperShuttle· Need a lift? Let SuperShuttle pick you up from your home, o...

MetroCard· The fastest and least expensive way to see all the famous pl...
On Monday, October 15, The PATH Fund presents ROCKERS ON BROADWAY BEHIND THE MUSIC A Benefit Concert Honoring Songwriters featuring music by songwriters who have written chart topping hits and musicals. The event takes place at the Cutting Room (44 E. 32nd St.) at 8pm. For tickets, click here.
This years xoncert will honor songwriters who have written chart topping hits as well as musicals for theatre or film. The 2012 lifetime achievement honorees are Paul Williams (A Star Is Born, The Muppet Movie), and 3-time Tony award winner Rupert Holmes (The Mystery Of Edwin Drood, Curtains).
Scheduled to appear: Tituss Burgess, Preston Boyd, Ariana Groover, Morgan James, John Herrera, Chad Kimball, Donnie Kehr, Eric Michael Krop, Jeremy Kushnier, Michael Lanning, Tracy McDowell, Leslie Odom Jr., Ryann Redmond, Bryce Ryness, Jeremy Schonfeld, Sara Schmidt, John Tartaglia, Donald Webber and Alice Ripley.

Special guests include Micky Dolenz and Legendary DJ "Cousin Brucie" Morrow, with rare performances by Lifetime Achievement Honorees Paul Williams and Rupert Holmes
Archives:
Related Articles
Most Popular Articles on CGNY