Post Feedback | Printer-Friendly | Send Article to a Friend
August 28, 2012 - by CG News Desk
Featured Listings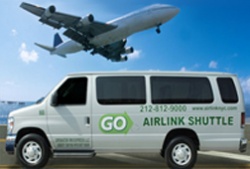 Go Airlink NYC· Direct, door-to-door transportation between Manhattan and JF...

SuperShuttle· Need a lift? Let SuperShuttle pick you up from your home, o...

MetroCard· The fastest and least expensive way to see all the famous pl...
Have you made plans for Labor Day weekend? Here's an idea: Kick back and relax with Spirit Cruises. There's still time to book your getaway with friends or a special someone. On Friday, August 31st, there's a Full Moon Dinner Cruise. Or, choose from a lunch or dinner cruise on Sept. 1-2.
The weekend festivities culminate in a Salsa on the Hudson Cruise on Monday, Sept. 3. Come aboard for delicious dining, lively entertainment and the best views of the Statue of Liberty. Join Luis Zegarra and DJ Sergio of Xceptional Entertainment. For reservations, call 866-483-3866, or visit www.spiritofnewyork.com.
Archives:
Related Articles
Most Popular Articles on CGNY