Post Feedback | Printer-Friendly | Send Article to a Friend
January 25, 2013 - by CG News Desk
Featured Listings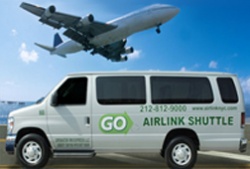 Go Airlink NYC· Direct, door-to-door transportation between Manhattan and JF...

SuperShuttle· Need a lift? Let SuperShuttle pick you up from your home, o...

MetroCard· The fastest and least expensive way to see all the famous pl...
Come aboard Spirit of New York Cruises tomorrow night, January 26, 2013 for its first Full Moon Dinner Cruise of the year. Enjoy delicious dining, dancing, entertainment and spectacular skyline views under the stars - all while the moon is at its fullest. Don't miss out on a memorable moonlit night.

Smile as you board the deck for a photo op to start the evening. Then let the crew escort you to a table and have a beverage. When your waiter invites you to the Grande Buffet, feel free to select as much or as little as you like from the festive and bountiful array of salads, entrees and side dishes. Finish off your meal with a mouth-watering dessert. All dinner cruises depart at 7pm, from Chelsea Piers, returning at 10pm.
Upcoming Full Moon Dinner Cruise dates are as follows:
Friday, May 24
Sunday, June 23
Monday, July 22
Tuesday, August 20
Thursday, Sept. 19
Friday, Oct. 18
Sunday, Nov. 17
For reservations, call 866-483-3866 or visit www.spiritofnewyork.com
Archives:
Related Articles
Most Popular Articles on CGNY