Post Feedback | Printer-Friendly | Send Article to a Friend
November 26, 2012 - by CG News Desk
Featured Listings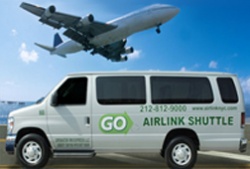 Go Airlink NYC· Direct, door-to-door transportation between Manhattan and JF...

SuperShuttle· Need a lift? Let SuperShuttle pick you up from your home, o...

MetroCard· The fastest and least expensive way to see all the famous pl...
JUST ANNOUNCED! BOWNE & Co. Stationers has re-opened their doors!!! Visit this fabulous re-creation of a 19th-century printing office and see early iron hand presses plus collections of early wooden and metal type as well as paper products printed in the shop. http://www.southstreetseaportmuseum.org/category-s/1878.htm
While the Museum of the City of New York sustained minimal damage and has been operating since just one day after the storm, much of the South Street Seaport Museum remains closed. We are working diligently to get our doors open as soon as possible, and we appreciate your patience and support! If you would like to help, we are accepting donations at https://www.southstreetseaportmuseum.org/donate.asp.
If you have a tour planned for the Seaport Museum, we are delighted to welcome you at the Museum of the City of New York. We invite your groups and FITs to visit us! For a listing of our current exhibitions, please visit http://www.mcny.org/exhibitions/.
Simply click here and let us know your travel date and how many are in your party.
We are also offering commissionable rates.
For details, e-mail Travel and Tourism Manager, Carolyn J. Feimster.
For more information on our many group programs, click here for our Sales Sheet, or e-mail our Manager of Group Tours, Tatiana Smith.
If you would like to receive our weekly updates, click here.
Archives:
Related Articles
Most Popular Articles on CGNY