Post Feedback | Printer-Friendly | Send Article to a Friend
April 12, 2010 - by CityGuide News
Featured Listings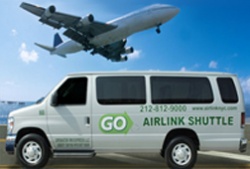 Go Airlink NYC· Direct, door-to-door transportation between Manhattan and JF...

SuperShuttle· Need a lift? Let SuperShuttle pick you up from your home, o...

MetroCard· The fastest and least expensive way to see all the famous pl...
On Saturday, April 18th, 2010, Swing Out Sister will perform at the Highline Ballroom. Doors at 6pm, show at 8pm. Ticket are $26.50 in advance, $30 at the door.

Although Swing Out Sister's music is unashamedly commercial pop, their impeccable indie credentials, jazz-tinged arrangements, and knack for clever hooks move them closer to the indie dance territory of St. Etienne or late period Everything but the Girl than to the cookie-cutter dance-pop of Kylie Minogue or Paula Abdul. Formed in 1985, Swing Out Sister enjoys continued success in Japan and a devoted cult following in the U.S. and Europe.

For more information and to buy tickets for the show, click here.
Archives:
Related Articles
Most Popular Articles on CGNY