The Radio City Christmas Spectacular Starring the Rockettes
December 1, 2014 - by CG News Desk
One of New York City's biggest perennial holiday favorites, the Radio City Christmas Spectacular starring the Rockettes has returned, with performances running through December 31.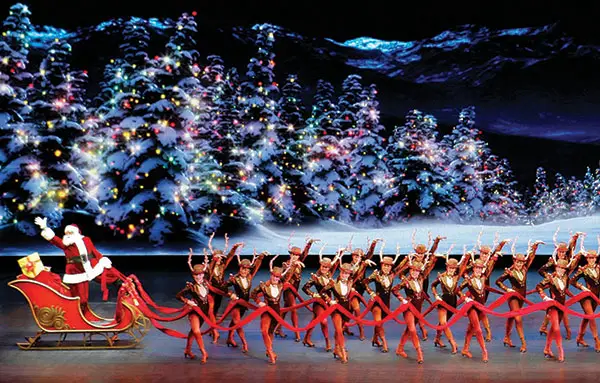 The Spectacular is a one-of-a-kind holiday celebration that generations of people have come to cherish. The 2014 edition features dazzling dance numbers and costumes, traditional favorites, and state-of-the-art technology. You'll feel absolutely immersed in the warmth and magic of the season when the finale number, "Snow," transforms the hall into a breathtaking winter wonderland that features GPS-enabled snowflakes. "Snow," which was introduced in 2013, takes the Rockettes signature technique and athleticism to greater heights and joins classic performances — including "Living Nativity," a reverent tribute to the first Christmas that takes you on an awe-inspiring, uplifting journey, and "Parade of the Wooden Soldiers," which sets the standard for the Rockettes' style of precision dance — as a vital part of the show.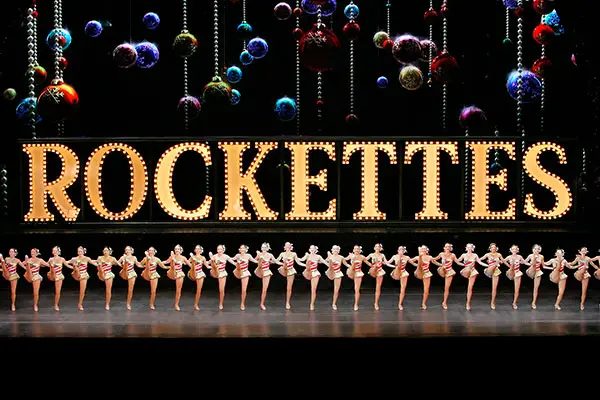 The show also features has the world's largest flying indoor LED screen, new routines and surprises, songs and carols, razzle-dazzle costumes, 3-D, and cutting-edge digital projection alongside beloved numbers that have been tradition since 1933: the aforementioned "The Parade of the Wooden Soldiers;" the high-energy, tap-infused "The Twelve Days of Christmas;" the famed and hilarious dance of the department store toys; and ice-skating in Central park. Another fan favorite is "New York at Christmas," where the Rockettes board a real double-decker bus.
"The magic of the Radio City Christmas Spectacular brings joy and happiness to generations of families each holiday season and we are extremely proud to present the most dynamic Christmas Spectacular yet," said Don Simpson, executive vice president of productions, MSGE. "We are committed to providing audiences with a one-of-a-kind, memorable experience that begins the moment they arrive at Radio City so that fans of all ages look forward to continuing the tradition of returning with their families year after year."
Entertainment begins a quarter hour before showtime when the mighty Wurlitzer organs roll out with dueling organists for a most entertaining concert of holiday favorites.
The Radio City Christmas Spectacular runs through 12/31. For tickets, visit the Music Hall box office Mon.-Sat., 10am-6pm (Sixth Ave. & 50th St.) or radiocitychristmas.com, or call 866-858-0007.
RESTAURANTS

New York City's most famous landmark, the Empire State Build...

THEATER

Gaston Leroux's famous period thriller is now one of Broadwa...

SHOPPING

DataVision is redefining retail with their new, fully intera...

SIGHTSEEING

In addition to 360-degree views from Midtown Manhattan, the ...
Reader Feedback