Post Feedback | Printer-Friendly | Send Article to a Friend
May 16, 2011 - by CG News Desk
Featured Listings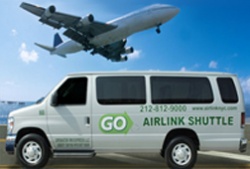 Go Airlink NYC· Direct, door-to-door transportation between Manhattan and JF...

SuperShuttle· Need a lift? Let SuperShuttle pick you up from your home, o...

MetroCard· The fastest and least expensive way to see all the famous pl...
We can't make it happen without you!

Last year, the West Village Musical Theatre Festival -- NYC's premier festival of new one-act musicals by emerging professional talent -- was founded on literally a shoe-string budget. In the Wings Theatre, with everyone scrapping together, we managed to produce 12 fully staged short musicals as professionally as possible. Several of those musicals have caught attention and with no initial capital, we are already getting many artists seen and getting creative careers moving.

We had several businesses involved and we are quickly becoming a community event and the ONLY annual theatre event local to the West Village.
We cannot grow and offer these opportunities to emerging independent artists without your support. We are currently severely under-staffed and under-equipped, and with 18 shows to produce this year, we have a very big challenge in front of us.

Please visit our Campaign Page to learn more about the festival and be sure to check out our neat video!

There you will learn more about our history, our mission, and what our festival is doing for all the artists involved.

Thank you for your continued support! We hope you will come out and see us!

Did we also mention tickets are on sale now!
Archives:
Related Articles
Most Popular Articles on CGNY