Post Feedback | Printer-Friendly | Send Article to a Friend
December 22, 2012 - by CG Directory Editor
FEATURED LISTINGS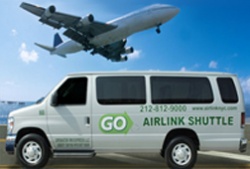 Go Airlink NYC· Direct, door-to-door transportation between Manhattan and JF...

SuperShuttle· Need a lift? Let SuperShuttle pick you up from your home, o...

MetroCard· The fastest and least expensive way to see all the famous pl...

New York City is not only home to great cultural institutions, shops and events; it's also a place where there are plenty of things to do outside. If you're looking for ways to enjoy New York's beautiful summer weather, we've got some great suggestions for things you can do outdoors?from New York parks and outdoor cafes to flea markets, sporting events, and street fairs. Here are some of our favorite things to do in NYC this week that will get you out of the house!
Archives:
Related Articles
Most Popular Articles on CGNY