Post Feedback | Printer-Friendly | Send Article to a Friend
October 3, 2011 - by CG News Desk
Featured Listings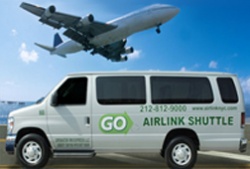 Go Airlink NYC· Direct, door-to-door transportation between Manhattan and JF...

SuperShuttle· Need a lift? Let SuperShuttle pick you up from your home, o...

MetroCard· The fastest and least expensive way to see all the famous pl...
Located in Midtown East Manhattan -- the recently opened Traffic has quickly become one of New York City's hottest and hippest places, and the perfect place to catch any game or major sporting event, enjoy great food, and people-watch.
Featuring tons of flat-screen TVs, retractable windows that open up onto the street, and an eclectic menu that includes everything from cheeseburger rolls and bacon & crab mac & cheese to fried shrimp po-boys, burgers, and Gorgonzola filet mignon. Catering and parties are also available; email reservations@trafficbarnyc.com for more information.
Dolphins specials: $1 Coors Light Drafts; $12 Pitchers of Coors Light; $18 Buckets of Coors Light Bottles; $8 Dolphin Cheeseburger; $7 Miami Traffic Bites; $30 Finatic Special: Bucket of Coors Light and Platter of 30 Wings
Indiana Hoosiers specials: $12 Pitchers of Coors Light; $18 Buckets of Coors Light Bottles; $5 Well Mixed Drinks; $4 Hoosier Shots; $6 AMF's; $6 Hairy Bears; $6 Long Island Iced Teas; $30 Hoosier Special: Bucket of Coors Light and Platter of 30 Wings
Tennessee Volunteers specials: $12 Pitchers of Coors Light; $18 Buckets of Coors Light Bottles; $5 Well Mixed Drinks; $8 Jack Daniels and Jack Honey Mixed Drinks; $5 Vols Punch; $15 Vols Pitchers; $5 Corn Jar Shot; $30 Vols Special
For all other games specials include:; $12 Pitchers of Coors Light; $18 Buckets of Coors Light Bottles; $30 Bucket of Coors and a Platter of 30 Wings
Archives:
Related Articles
Most Popular Articles on CGNY