Post Feedback | Printer-Friendly | Send Article to a Friend
July 1, 2010 - by CG Discounts
Featured Listings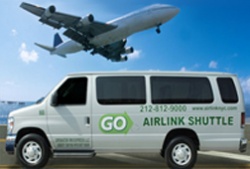 Go Airlink NYC· Direct, door-to-door transportation between Manhattan and JF...

SuperShuttle· Need a lift? Let SuperShuttle pick you up from your home, o...

MetroCard· The fastest and least expensive way to see all the famous pl...
Webster Hall - The first modern nightclub in history. After undergoing a $3 million makeover last year, and with 4 different floors (each with its own distinct style of music and décor), they host NYC's biggest parties every Fri. & Sat. night. Friday features the best electronic DJs from around the World at the long-standing Girls & Boys party. On Saturdays starting at 10pm, the club transforms into CIRCUS – an interactive club-circus party featuring aerialists, illusionists, fire breathers and more. Visit website for all upcoming events and more info. 125 E. 11th St. (Third-Fourth Aves.), 212-353-1600; websterhall.com.

Click here for free admission until midnight on Fridays & Saturdays.
Archives:
Related Articles
Most Popular Articles on CGNY