Post Feedback | Printer-Friendly | Send Article to a Friend
June 2, 2012 - by CG News Desk
Featured Listings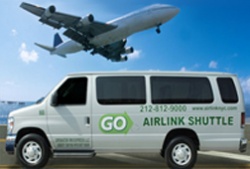 Go Airlink NYC· Direct, door-to-door transportation between Manhattan and JF...

SuperShuttle· Need a lift? Let SuperShuttle pick you up from your home, o...

MetroCard· The fastest and least expensive way to see all the famous pl...
The West Village Musical Theatre Festival(WVMTF), running June 13-17 at New York Live Arts' Bessie Schonberg Theatre (219 W. 19th St.), cultivates a new generation of composers, lyricists and book writers willing to innovate and reinvigorate the musical theatre genre. The annual festival offers a theatrical tasting menu, in the format of four series of six short musicals, where each musical is 10-15 minutes in length. Some works are stand alone pieces, while others are sections of a larger work. With each series running under 90 minutes, audiences can enjoy a great variety of substance and style in a single evening.
For more information on this year's events, click here. For tickets, click here.
Shows:
SERIES A - SHORTS
The Councilwoman
Gary Goldfarb: Master Escapist
The Bed
Choices
Face to Facebook
Angry Birds
SERIES B - SNAPSHOTS
Geeked and Loaded
Tambo
Honor and Family
Greenwich Village Love Story
Trouble in Shameland
SERIES C - WORKSHOPS
Visiting Day
Preschool! A Pint-Sized Musical
A Day in the Night
That's Just Super
Day at the White House
Best/Worst Day Ever
SERIES D - SNAPSHOTS
Modern Myth
Secondhand Shakespeare
Bielke
Mah Jongg the Musical
Untitled dance piece
Cowboys Don't Sing
Archives:
Related Articles
Most Popular Articles on CGNY