Post Feedback | Printer-Friendly | Send Article to a Friend
June 21, 2012 - by CG News Desk
Featured Listings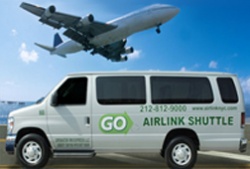 Go Airlink NYC· Direct, door-to-door transportation between Manhattan and JF...

SuperShuttle· Need a lift? Let SuperShuttle pick you up from your home, o...

MetroCard· The fastest and least expensive way to see all the famous pl...
New York City has a lot going for it: a beautiful skyline, iconic sights like the Statue of Liberty, and some of the greatest cuisine in the world. The best way to experience all of these things at once is a dinner cruise down the Hudson River around New York Harbor, such as those offered by World Yacht, host to an idyllic setting for romantic dinners, dinner parties, Sunday brunches, and more. World Yacht offers a true New York experience that is unique, fun and engaging.
A night aboard World Yacht, on a route through the New York Harbor, is a social event with great food, exceptional service and stunning views of the city. It's an opportunity to do something different. World Yacht is the perfect place for any special occasion, romantic date, a small dinner party or just an evening out.

CRUISES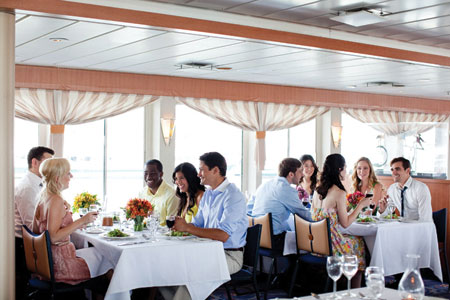 For Dinner Cruises, available through advance reservations or walk-up ticket purchases on the pier, diners are welcomed aboard at 6pm, and the ship sets sail at 7pm (return at 10pm). During the 3-hour cruise a four-course meal is served and the patrons spread out to exterior decks to take in views of the Statue of Liberty and the Brooklyn Bridge.
The Brunch Cruise includes a buffet, a private table, a live pianist for entertainment, and a complimentary drink. Boarding is at 11:30am with sailing from 12:30pm to 2:30pm.
World Yacht's weekly Freedom Lunch Cruise to the 9/11 Memorial, which sails every Saturday through December, allows guests to combine a lunch buffet, music and dancing, with a visit to lower Manhattan and the 9/11 Memorial. Boarding begins at 10:30am, sailing from 11am-1pm.
The yachts are also available for private charters for corporate events, weddings and social gatherings. With a long history of catering to the most exacting standards and tastes, World Yacht's boats can accommodate a wide range of group sizes and arrangements.

WORLD YACHT'S VESSELS
The Duchess has an exterior deck and two climate-controlled, interior decks, which can be chartered separately year-round. The 160-foot long ship is outfitted with a baby grand piano, a permanent oversized dance floor and a high-quality sound system for speeches, live music, and DJ entertainment.
The Princess is a three-deck ship, featuring two climate-controlled interior decks and a gigantic exterior deck. It offers a grand staircase that connects the two interior decks. Up to 500 people can enjoy its high-quality sound system, permanent dance floor and baby grand piano.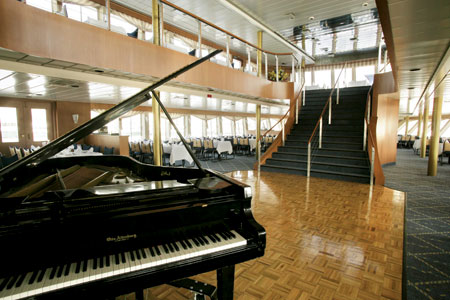 The Destiny, the smallest and most intimate vessel in the fleet, is 100 feet long and has two interior climate-controlled decks and a large exterior deck. The two decks can be chartered separately for two private events or can be combined to accommodate a group of up to 249 people.
Last February, World Yacht announced the addition of The Rendezvous, a high-end luxury yacht, to their fleet. At 112 feet long, The Rendezvous has two interior climate-controlled decks, a 180-square-foot dance floor and is U.S. Coast Guard certified. With a capacity of up to 149 people, The Rendezvous provides a high-end, luxurious experience previously unseen in New York Harbor.
Reservations are a must (212-630-8100; www.worldyacht.com) and proper evening attire is recommended (jeans, shorts, and sneakers are not permitted). Monday-Thursday, the dinner cruises feature a DJ/MC who plays a variety of contemporary popular music hits for your dancing pleasure until the ship docks. Friday, Saturday and Sunday dinner cruises feature live music performed by some of New York's most talented jazz musicians. The Sunday buffet brunch cruise is complemented with live piano entertainment.
World Yacht is located on the Hudson River at Pier 81, W. 41st St. For reservations and more information, call 212-630-8100 or visit www.worldyacht.com.
Archives:
Related Articles
Most Popular Articles on CGNY