Post Feedback | Printer-Friendly | Send Article to a Friend
April 5, 2011 - by CG News Desk
Featured Listings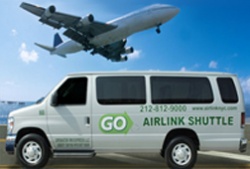 Go Airlink NYC· Direct, door-to-door transportation between Manhattan and JF...

SuperShuttle· Need a lift? Let SuperShuttle pick you up from your home, o...

MetroCard· The fastest and least expensive way to see all the famous pl...
This Thursday, April 7, 2011, Younger Brother will perform at New York City's Highline Ballroom, with The Bridge. Doors at 8pm, show at 9pm. Tickets are $25 in advance, $28 at the door. For tickets and more information, click here.
Younger Brother is a killer combination of Simon Posford's (Hallucinogen, Shpongle) studio wizardry and Benji Vaughan's (Prometheus) dance music sensibilities. Their first track 'Evil & Harm' which was commissioned for Survival International's 'Tribal Future's' compilation was a powerful ambient world fusion and became the standout track on the first album. The name, Younger Brother, itself comes from their work on this album while remixing samples of the Kogi tribe. The Columbian Kogi Indian's refer to themselves as 'Older Brother' and the rest of the world as, 'Younger Brother' so the name represents the population of the outside world.

Following the success of their first album, they are currently 2/3 of the way through the second album and going strong. They will be playing out all this unreleased material in their fantastic, innovative and very much 'live' sets. If you've never heard Younger Brother then you need to know that they know no boundaries, obey no rules and certainly don't listen to their older brothers! This is a unique sound.

Younger Brother Homepage: http://youngerbrother.co.uk/
Younger Brother MySpace: http://www.myspace.com/youngerbrothertwisted
Archives:
Related Articles
Most Popular Articles on CGNY