The Best NYC Bus Tours
October 10, 2014 - by CG News Desk
Betty Comden and Adolph Green really got it right in the classic musical New York musical On the Town (composed by none other than Leonard Bernstein of West Side Story and classical music fame). It's about three sailors with a limited amount of shore leave. They've got more than the sights of New York on mind, of course; but, somehow in between gals, they manage to see not everything, but a lot.
However, your own two feet and the subway don't really give you the opportunity to see all of New York's wonders. But there's a solution: Seeing NYC and all its wonders by bus – London-style double-decker, open top sightseeing buses with fun, friendly, knowledgeable guides who know all the tales and also where the bodies are buried.
BIG BUS NEW YORK | Purchase Tickets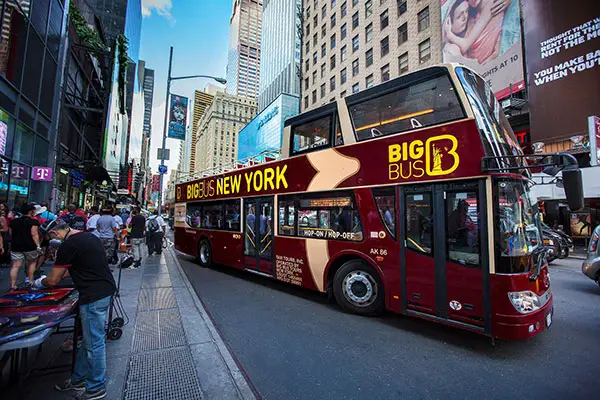 Loop-de-loop around the greatest city on Earth with Big Bus New York's comprehensive hop-on, hop-off bus tours, which feature the city's most popular sites, both up and downtown, and even a little glimpse of Brooklyn, if your travel bug wants to venture outside Manhattan.
Operating in 15 cities around the world, plus New York, Big Bus gives you "the perfect introduction" to your destination with several routes to choose from, all enhanced by lively guides offering fun stories and local authority on the city they know best. Read our full review of Big Bus New York.
CITYSIGHTS NY | Purchase Tickets
See New York from the top with CitySightsNY's buses—double-deckers that are top-seating-only, so everyone gets an unobstructed view of the attractions. Their buses are furnished with state-of-the-art sound systems and urban storytellers who offer interesting facts about all of the city's famous faces and places. Their hop-on, hop-off tickets are valid for 48 hours from when you get your boarding pass, and they offer options that include tickets to the Top of the Rock observation deck, among many other attractions. There are also special tours of Downtown, Uptown, Harlem, Brooklyn, night tours, multilingual options, and much more.
GRAY LINE NEW YORK | Purchase Tickets
One very popular option offered by bus tour company Gray Line New York Sightseeing Tours is the Eat and Play Card ($24.99 each adult), where you can "take a bite out of the Big Apple." The value factor is a plus since there's savings on virtually everything—restaurants, hop-on/hop-off bus tours, Broadway shows, retailers, and more.
Another option: the All Loops Tour with Top of The Rock, a package that includes 48 hours of unlimited double-decker rides plus the classy observation decks boasting unobstructed, 360-degree views from 70 floors up one of Rockefeller Center's art deco wonders.
Other choices include not only an array of specialized bus tours but also the Empire State Building Observatory with its breathtaking panoramic views; visits to the Metropolitan Museum of Art and the medieval Cloisters; Guggenheim Museum; and the South Street Seaport Museum.
OPEN LOOP NEW YORK | Purchase Tickets (10% off)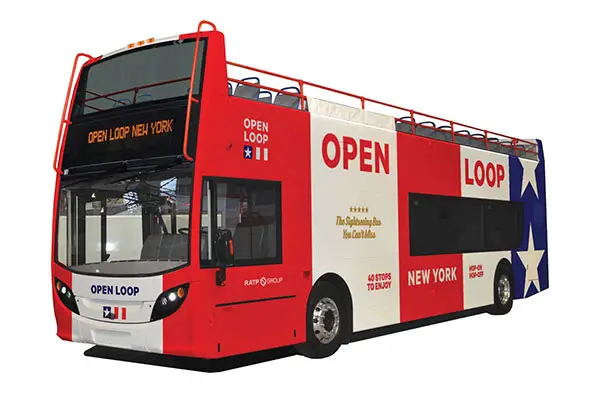 Open Loop is the newest addition to NYC's fleet of double-decker bus tour companies, Their new fleet of double-decker buses shows you everything in New York City, and offer the option to "hop on and hop off" at 40 different stops on both the Uptown and Downtown tours. As a bonus, all tickets also include a free Night Tour. You can also combine your ticket with discounted admission to Ripley's Believe It or Not! Times Square, Madame Tussauds New York, and more.
Reader Feedback