Post Feedback | Printer-Friendly | Send Article to a Friend
June 18, 2013 - by Linda Sheridan
Featured Listings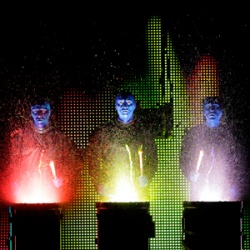 Blue Man Group· The trio of "post-modern clowns" present their outrageous in...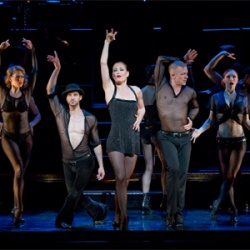 Chicago· Kander and Ebb's "musical vaudeville" in which Roxie Hart ga...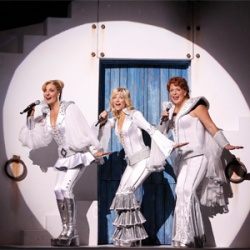 Mamma Mia!· This hit musical incorporates 22 ABBA songs into a story abo...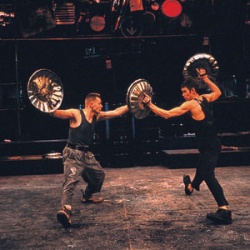 Stomp· The world-renowned eclectic theatre of percussion...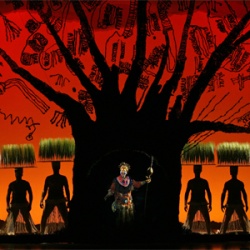 The Lion King· The stage version of Disney's celebrated animated feature....
June is commonly regarded as LGBT Pride Month, to commemorate the June 28, 1969 Stonewall Inn riots in Greenwich Village. We've included here a roundup of NYC festivities to get into the spirit of celebrating respect and equality--for all.
---
6/28
Harlem Pride VIP Launch Party - Harlem Pride's 2013 VIP Launch Party promises to be fabulous and full of surprises. Entertainment is provided by R&B singer Jessica Betts, and the event also features an array of food, drinks, gifts and several items up for auction. The VIP Launch Party also serves as an opportunity to honor those who have made significant contributions to the LGBT community of Harlem and beyond with Harlem Pride's "Legacy of Pride Awards." 7pm. $50. 2296 Frederick Douglass Boulevard. harlempride.org/index.php/vip-launch-party
NYC LGBT Pride Rally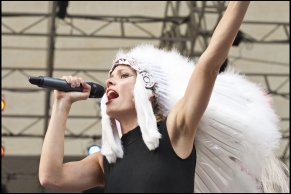 A month after the Stonewall Riots in June 1969, 500 peaceful protesters gathered in Washington Square Park to express solidarity and gay pride. Forty-four years later, the New York City LGBT Pride Rally continues to be the official kickoff for Pride Week. Taking place at Pier 26 in TriBeCa, the rally features dozens of well-known performers and speakers and attracts thousands of attendees. The rally goes from 7 to 10pm. www.nycpride.org/events
Gay Pride/Madonnathon - Celebrate Gay Pride and dance the night away to Madonna. $8 cover. Drink specials all night long. Doors open, 8pm, event, 10pm-1am. Pyramid Club, 101 Avenue A between 6th and 7th Street, 212-228-4888, thepyramidclub.com
---
6/29
Front Runners New York LGBT Pride Run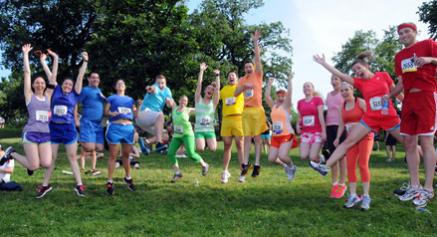 This year marks the 32nd running of this festive collaboration between NYRR and Front Runners New York, a competitive and social club for LGBT runners, multisport athletes, and their allies. Join more than 5,000 runners and show your pride at this five-mile run. Last year, this race—a marathon qualifier—sold out, so be sure to register earlier. This year, a portion of the proceeds benefits the Ali Forney Center, the nation's largest and most comprehensive shelter and services provider. Start on the park's East Drive south of the 102nd Street Transverse and head north, down a hill and around the upper end of the park through the tough Harlem Hills. 9am. nyrr.org
Harlem Pride Celebration Day - This celebration includes vendors, healthcare organizations, artists, food, entertainment and activities for families, adults and youth of all cultures. The festival is appropriate for all ages, so feel free to bring your entire circle of family and friends. 12pm-6pm. Jackie Robinson Park, harlempride.org
Rapture on the River - Thousands of women dancing on Pier 26? Rapture, indeed. Popular DJs spin high-energy sets at Rapture on the River, the tenth annual Pride Week rave for women. The dance takes place 3 to 10pm, creating a day-into-night party. All proceeds from this wildly popular evening benefit Pride Week events and community organizations. nycpride.org/events
The VIP Rooftop Party - Be a part of one of the most popular parties of NYC Pride Week and dance the afternoon and night away. DJs Serving Ovahness, Marco Da Silva and Frankie Knuckles keep the energy going throughout this eight-hour celebration, along with soon-to-be announced live acts. 2pm-10pm. $35-$500. Hudson Terrace, 621 West 46 St., nycpride.org/events
---
6/30
LGBT Pride March - The streets of New York City are never so festive, outrageous and energized as they are during the annual LGBT Pride March. Outlandish floats and spontaneous dance parties blend perfectly with the political components of this civil rights march. The march begins in Midtown at Fifth Avenue and 36th Street at noon, and ends in the West Village. This event is free and open to the public. nycpride.org/events
NYC LGBT Dance on the Pier - Capping off the excitement of Pride Week, the New York City LGBT Dance on the Pier is an invigorating montage of bodies, lights and music. Some of the City's hottest DJs—including Dave Audé and Oscar G—keep the crowds grooving into the night. All proceeds from this event will benefit NYC's LGBT Pride Week events and community organizations. 3pm-10pm. $45. Pier 26, nycpride.org/events
NYC PrideFest - The streets spill over with a vibrant mixture of food and craft vendors, musicians, entertainers and local residents at the annual Pride Week street fair, now in its 20th year. The PrideFest smorgasbord starts at Hudson and 14th Streets, just a quick walk from the Hudson River piers, an excellent place to watch the sunset after a day of celebration. Grand Marshalls are Cyndi Lauper, Chris Salgardo, and Phyllis Siegel & Connie Kopelov. 11am–6pm. nycpride.org/events
Pride Poolside - New to NYC's Pride events this year is Poolside, taking place at the Hotel Americano from noon to 6pm. Cool off during the hot summer weather while you sip cocktails on the swanky sundeck and groove to house music. $35-$500. 12pm-6pm. nycpride.org/events
Bronx LGBT Allies Award Ceremony - Celebrate Pride in the Bronx with the third annual Bronx LGBT Allies Award Ceremony. Hosted by Bronx Borough President Rubin Diaz, Jr., in partnership with nonprofit community organization Boogie Down Pride and LGBT association Brainpower, the event will honor those who have made positive contributions to the borough's LGBT community. 851 Grand Concourse rotunda, 6pm. www.nycgo.com/pride/‎
Ru Paul's Drag Race Official Pride Event -Performances by 15 of your fave queens including Sharon Needles and Raja, plus Alyssa Edwards, Coco Montrese, Ivy Winters, Jadie Jolie, Jiggly Caliente, Manila Luzon, Milan, Morgan McMichaels, Pandora Boxx, Phi Phi Ohara, Shangela, Vivienne Pinay and more. Music by Mimi ImFirst. Hosted by Bianca del Rio. ABOUT RUPAUL'S DRAG RACE RuPaul, the world's most famous drag queen, has pushed the boundaries of popular culture on an international level and continues to make history with "RuPaul's Drag Race," the first reality television show featuring drag queens. RuPaul is back for a fifth season alongside judges Michelle Visage and Santino Rice, to decide who will "shante! stay!" or "sashay away" with a new batch of the nation's hottest, most glamorous drag queens. Wigs will fly and drama will run high as the contestants bring their over-the-top attitudes to the drag battle royale that is "RuPaul's Drag Race. - Doors open, 9pm, event, 10pm. $30-$650. Highline Ballroom, 431 W. 16th St., NY, 212-414-5994, highlineballroom.com
PAST EVENTS
05/30
Third Annual Pre-Pride Party - This year celebrates the legalization of marriage equality in NYC, and to show continuous support for the LGBT community they will be donating 100% of floor and door contributions to the Ali Forney Center, that helps find housing for homeless LGBT youth. 2-for1 drink specials til 7pm. $10 donation gets one complimentary drink. Live rock n' roll karaoke 6pm. The Garden at Studio Square, 35-22 36th St., Long Island City, Queens, studiosquarebeergarden.com
---
6/1
Staten Island LGBT Parade & Festival - Kick off NYC Pride Month on Staten Island by claiming your spot on the sidelines for this annual parade through St. George. The action starts at Central and Slosson Avenues and marches toward Tompkinsville Park, where you'll find entertainment, vendors selling Pride Month gear and a lineup of LGBT-related non-profits. Tompkinsville Park, 1pm. www.silgbtcenter.org/parade/
---
6/2
Queens Pride 2013 - The long-running festival, held in Jackson Heights, is one of Queens' largest LGBT events. The parade and festival celebrate togetherness, open-mindedness and acceptance. Everyone is welcome to march, and there is no cost to participate. Starting point is at Main Stage at 85th Street and 37th Road (and marches down 37th Avenue). Noon-6pm. queenspride.org
---
6/8
Brooklyn Pride LGBT 5k Run and Multicultural Festival - Take a run through beautiful Prospect Park for a good cause. The 16th annual Brooklyn Pride LGBT 5k Run is just long enough to get some exercise without straining yourself while supporting GLOBE, a campaign that focuses on LGBTQ youth in high schools. The race maxes out at 500 runners, so be sure to register early. Run, Bartel-Pritchard Square. Arrive, 8am, start 10am. Festivities, 11am, on Fifth Avenue between 3rd and 9th streets. brooklynpride.org
Laid BK Pride Queer Dance Party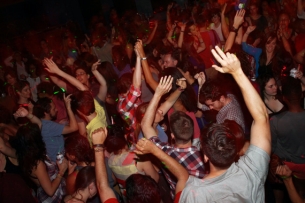 Featuring DJs Roze Royze, Noa D, Nasty Esq, & Leah V from Boston. 21 and over. 8:30pm. $10. Bell House, 149 7th St., Brooklyn NY, 718-643-6510; thebellhouseny.com
6/22
Gay Pride Scavenger Hunt (with the menevent.com) - Kick off Gay Pride week with POGO EVENTS and TheMenEvent.com for "The Amazing New York Scavenger Hunt" – part scavenger hunt, part obstacle course and ALL GAY NEW YORK". A series of gay-themed clues that incorporates this year's NYC Pride theme lead you around the city performing physical and mental challenges. The race also contains a fierce photo scavenger hunt and an outrageous "roadblock" task for your team to complete. Don't miss this special edition: You're either out or you're in! You can sign up as a team of 6 or if you sign up as an individual (or couples) we will partner you with a team. 12:30pm-5:30pm. Stonewall Inn, 53 Christopher St., 718-344-8962, pogoevents.com
Cruise With Pride - Cruise with Pride around Manhattan in style aboard the newest, sleekest, and sexiest yacht on the Hudson. Enjoy DJ entertainment, dancing, a cash bar, giveaways, and more! One hour dockside Three hour cruise Boarding cocktail Drinks for purchase Special guest DJ and dancing. 9pm. $35. Hornblower Cruises and Events, Pier 40, 353 West St., 212-206-7522; hornblower.com
Archives:
Related Articles
Most Popular Articles on CGNY