A Guide to Celebrating NYC Pride 2015
June 8, 2015 - by Linda Sheridan
It's Pride week in New York City, and there is indeed a cause for celebration! In a bold move, the Supreme Court declared Friday, June 26, that same sex couples have the right to marry-anywhere in the United States.
June is commonly regarded as LGBT Pride Month, to commemorate the June 28, 1969 Stonewall Inn riots in Greenwich Village-which also just received landmark status this year. We've included here a roundup of NYC festivities to get into the spirit of celebrating respect and equality--for all.
6/7
Queens Pride 2015 - The long-running festival, held in Jackson Heights, is one of Queens' largest LGBT events. The parade and festival celebrate togetherness, open-mindedness and acceptance. Everyone is welcome to march, and there is no cost to participate. Starting point is at Main Stage at 85th Street and 37th Road (and marches down 37th Avenue). 11am. queenspride.org
6/8
Lavender Songs: Weimar Carbaret and Beyond -the Museum of Jewish Heritage is hosting this special event, a musical lecture-demonstration that explores the cabaret music of the Weimar Republic with a focus on gay and lesbian artists. Through musical presentations featuring striking historical photos and recordings as well as live performances, Historian Alan Lareau of the University of Wisconsin, actor Jeremy Lawrence, and pianist Ariela Bohrod will bring the sounds and history of this vibrant yet tumultuous musical era to life. Travel back in time through historical recordings, archival images, and live performances (in English) to prewar Berlin where satirical cabarets and gay locales emerged as notorious haunts of the avant-garde. 7pm.
In addition, MJHNYC is also currently showing the exhibit, Nazi Persecution of Homosexuals, 1933-1945.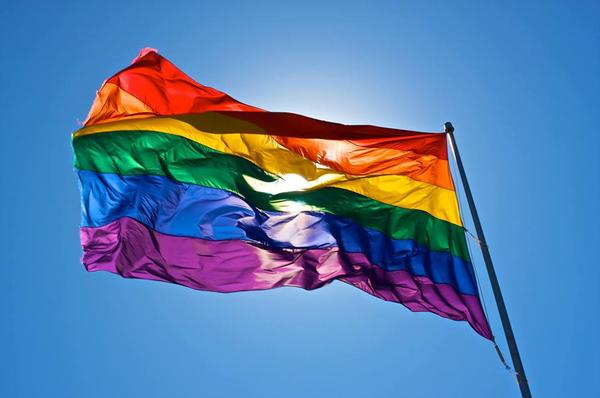 6/7-13
Brooklyn Pride Week- In Unity There Is Strength
Brooklyn Pride Week kicks off with a (6/7) flag ceremony. It culminates with the annual Brooklyn Pride LGBT 5k Run (6/13) and festivities on Fifth Avenue between 3rd and 9th streets. Twilight Party parade at 7:30pm. brooklynpride.org
6/23

Family Night The popular event is back with a splash! This year, enjoy a special screening of Finding Nemo, while lounging under the stars at Hudson River Park's Pier 63. Doors open at 7:30pm. This event is FREE. VIP packages available. nycpride.org.
6/21-28
Harlem Pride Week - Now in its sixth year, this celebration includes vendors, healthcare organizations, artists, food, entertainment and activities for families, adults and youth of all cultures. Jackie Robinson Park, harlempride.org
6/25
Pride Night at 54 Below-Celebrate NYC Pride Week by shakin' your groove thing in the late hours at 54 Below! Join us for some midnight drinks, featuring Broadway's best young talent, and most importantly: fabulous songs from your favorite artists and shows! Kinky Boots, Priscilla Queen of the Desert, La Cage, Victor/ Victoria, and MORE! Featuring Anneliese van der Pol, Justin Sargent, Jessica Hendy, Mike Schwitter, Stephanie Gibson, Tyce Green, Ariana DeBose; more to be announced. 54below.com
6/26
NYC LGBT Pride Rally- A month after the Stonewall Riots in June 1969, 500 peaceful protesters gathered in Washington Square Park to express solidarity and gay pride. Forty-six years later, the New York City LGBT Pride Rally continues to be the official kickoff for Pride Week. Taking place at Pier 26 in TriBeCa, the rally features dozens of well-known performers and speakers and attracts thousands of attendees. The rally goes from 7pm to 9:30pm. nycpride.org
Fantasy: A Burlesque Masquerade at The Diamond Horseshoe-Hidden beneath Times Square, this 20 million dollar club showcases some of the best performance artists, lighting, sound and special effects in New York City. Organized by NYC Pride. Featuring DJs The Freemasons (UK); Kitty Glitter (Sydney) Special performances & secret acts all night long. 10pm-5am *Masquerade masks suggested but not required and will be available for purchase at the door. Tickets required.
6/27
Teaze (formerly Rapture on the River) DJs Ruby Rose, Sherock, and Whitney Day will turn up the heat, in this party for women! 3pm-10pm, at Hudson River Park, Pier 26. 21+ nycpride.org
VIP Rooftop Party DJs Ben Baker, Saul Ruiz, Grind and Cindel will take the festivities to sonic heights! 2pm-10pm, at Hudson Terrace. nycpride.org
We Party U. at Hammerstein Ballroom-The theme this year is "University" as Hammerstein is transformed into a venue dedicated to higher learning. 10pm-6am. Tickets required.
4th Annual Gumbopride at Sixty LES Hotel-First is the Splash pool party, 1pm-6pm. Then there is the Sunset Roof Party, 6pm-midnight. Rain or shine. DJ JON ALI & DJ MARK HOLCOMB/COMPLIMENTARY TITOS HANDMADE VODKA + AVUA CACHACA + MILLER COORS BRAND BEERS/RESQWATER ANTI-HANGOVER DRINKS/GUMBO-GIVEBACK SUPPORTING LAMBDA LEGAL. Limited advance only tickets available to the Splash Pool Party and $10 tickets to the Sunset Roof Party at gumbonyc.com
---
6/28
NYC Pridefest - The streets spill over with a vibrant mixture of food and craft vendors, musicians, entertainers and local residents at the annual Pride Week street fair, now in its 21st year. The PrideFest smorgasbord starts at Hudson and 14th Streets, just a quick walk from the Hudson River piers, an excellent place to watch the sunset after a day of celebration. 11am–6pm.Hudson Terrace, 2pm-10pm, nycpride.org
LGBT Pride March - The streets of New York City are never so festive, outrageous and energized as they are during the annual LGBT Pride March. Outlandish floats and spontaneous dance parties blend perfectly with the political components of this civil rights march. The march begins in Midtown at Fifth Avenue and 36th Street at noon, and ends in the West Village. This year's Grand Marshals are Sir Ian McKellen (above), Sir Derek Jacobi, Kasha Jacqueline Nabagasera and J. Christopher Neal. Lineup, 11am, stepoff, noon. This event is free and open to the public. nycpride.org
Dance on the Pier This year's special guest performer this year is Ariana Grande, at Hudson River Park, Pier 26. Before Grande takes the stage, nearly 10,000 attendees will dance to the beats of award-winning DJs Ralphi Rosario, The Cube Guys, and Wayne G. 3pm-10pm. 21 and over. Tickets required.
7/12
Disability Pride NYC -Get involved in NYC's first ever annual Disability Pride Parade. Disability Pride NYC Parade will take place from Madison Square Park and proceed down Broadway to Union Square Park. Lineup, 10am, parade at noon. disabilitypridenyc.com
RESTAURANTS

New York City's most famous landmark, the Empire State Build...

THEATER

Gaston Leroux's famous period thriller is now one of Broadwa...

SHOPPING

An array of quality branded merchandise showcasing HBO's® aw...

SIGHTSEEING

Follow the lead of Radio City's expert tour guides and explo...
Reader Feedback