Holiday Gift Guide 2014: New York City
November 19, 2014 - by CG News Desk
New York City is the shopping capital of world — and there's no better place to be when you need to cross names off of your holiday-gift list. Here's a sampling of some great gift ideas from a variety of stores in all corners of the city.
---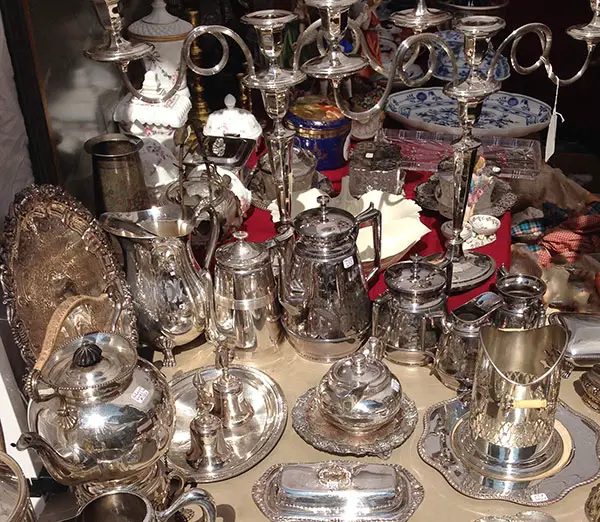 Find special gift opportunities at Annex Markets in Chelsea and Hell's Kitchen, featuring antiques, ephemera, vintage clothing, decorative arts, and all things retro. Silver from all eras is available, much of it obtained from estate sales. The items in this array of English and American silver (Meriden, CT, the 1800s "Silver City") can be purchased individually, priced from $10 to $250. Both markets are every Sat. & Sun., year-round. Annex: Chelsea Flea Market, W. 25th St. btw. Fifth Ave. & B'way, 9am-6pm; Annex: Hell's Kitchen Flea Market, W. 39th St. at Ninth Ave., 212-243-5343; annexmarkets.com.
---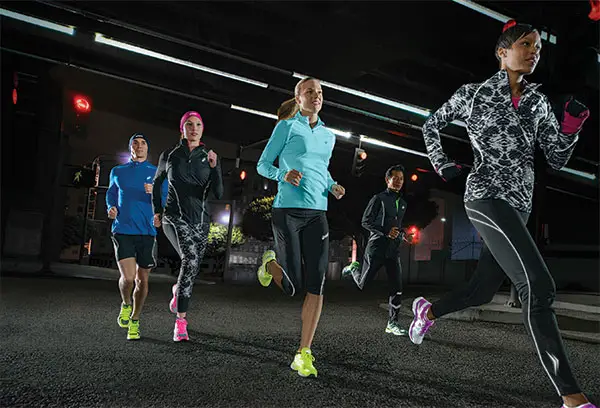 Shine through the night in the smart clothing concepts from ASICS expanded
Lite-Show™ Collection. The high-tech feature of retro-reflective flatlock seams add safety with a bright glow. 120 W. 42nd St., 212-391-5811; asicsamerica.com
---
The compact DMC-GX7 Mirrorless Micro Four Thirds Digital Camera features a 16mp Live MOS sensor and Venus Engine image processor for high resolution imagery with notable low-light sensitivity to ISO 25600. The GX7 supports full HD 1080p video recording at 60 or 24 fps in AVCHD or MP4 formats. For a full array of cameras, lenses and accessories, visit the B&H Superstore (420 Ninth Ave. at 34th St.) or online at BandH.com.
---
Surprise that special someone on your list with hard-to-find beauty products and the best in American and European brands at Carnegie Hill Pharmacy, including the full line of Skinceutical skincare and Moroccanoil products. 1721 Broadway (54th-55th Sts.), 212-246-0020
---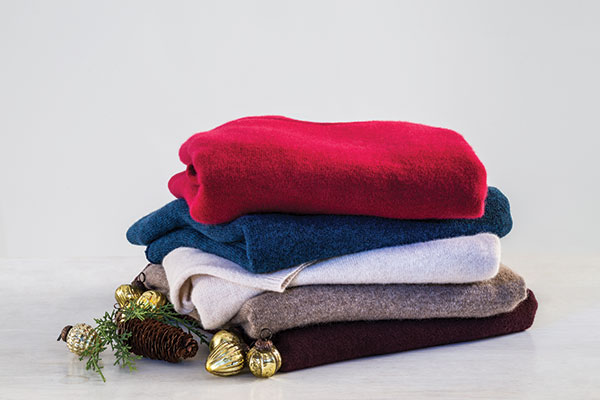 The secret is out — sumptuous cashmere adds instant luxury to any outfit, keeping you warm and stylish all season. Cashmere sweaters from $79.97 (67% off retail). 1972 Broadway (btw. W. 66th & W. 67th Sts.), 212-518-2121; 22 Cortlandt Street (btw. Broadway & Church St.), 212-227-9092; and three other NYC locations; c21stores.com
---
The iconic New York specialty department store features a carefully curated selection of luxury goods and accessories This Hermès steel watch, measuring 30.5 x 30.5mm, features a white dial, quartz movement, and a smooth orange calfskin leather strap.
20 W. 36th St., 212-889-6410; cosmosonline.com
---
Have yourself a warm & fuzzy holiday — wrap up Crocs toasty clogs for everyone in the family. They're cozy, light, and work indoors or out. Find them at the recently opened Herald Square flagship store at 152 W. 34th St., 212-695-4090; crocs.com
---
DataVision
Visit DataVision in their new location — they're the city's oldest Apple dealer and offer the largest selection of Apple computers and accessories — with instant rebates running all holiday season long and free same-day delivery at datavision.com. 50 W. 23rd St., 212-689-1111
---
Dave's New York
Canada Goose Men's Chateau Parka is a top quality winter-weight coat that is down-insulated and has a coyote fur hood. Made in Canada, and crafted to withstand the harshest weather, this is the perfect holiday gift. 581 Sixth Ave. (16th-17th Sts.), 212-989-6444; davesnewyork.com
---
The multimedia fire safety learning center where people of all ages learn fun, lifesaving lessons from NY's Bravest has their own store featuring a wide range of unique FDNY gifts (no admission fee required). Look cool and stay warm in this cotton blend full-zip hoodie emblazoned with the FDNY logo and authentic FDNY badge on the sleeve. Proceeds from this, an officially licensed FDNY product, benefit the FDNY Foundation. 34 W. 51st St., 212-698-4520; fdnyfirezone.org
---
Keep your loved ones warm this winter by giving them the latest and warmest in winter clothing, with a great selection of Nobis, Parajumpers, Woolrich, and Mooseknuckle jackets. $499 & up. 690 Lexington Ave. (56th-57th Sts.), 212-980-1514
---
Merry Golfmas from the store that would do anything for golfers! To find everything your golfer wants — from clubs to tech — jingle all the fairway to Golfsmith with their low price guarantee! 641 Lexington Ave. (54th St. bet. 3rd & Lexington Aves.), 212-317-9720; 420 5th Ave. (38th St.), 212-221-7931; golfsmith.com
---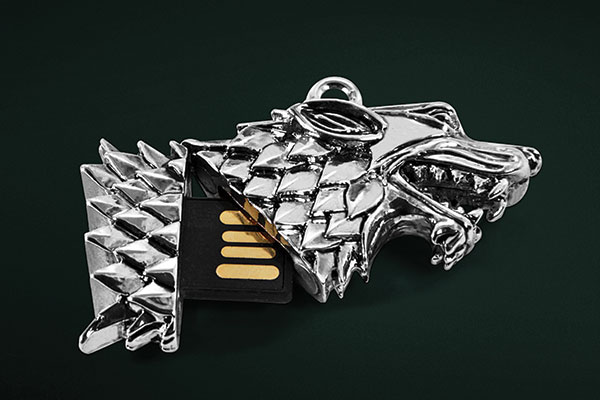 Visit the HBO Shop for their collection of custom-shaped USB drives inspired by HBO's Emmy Award-winning series Game of Thrones. Featuring full metal construction, each drive is molded after the props from the series. 1100 Avenue of the Americas (42nd-43rd Sts.), 212-512-7467; hboshop.com
---
Hershey's Chocolate World Times Square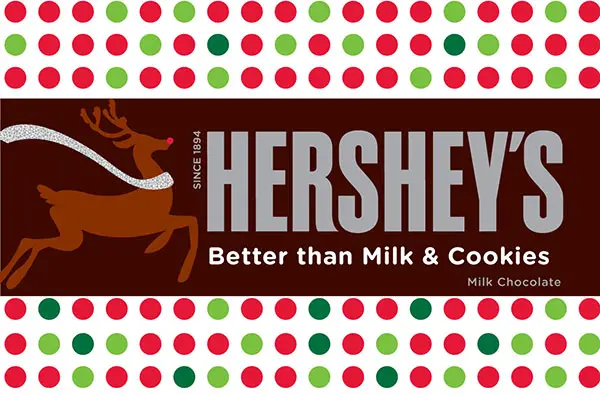 Whether it's their newest limited editions or longtime favorites, Hershey's Chocolate World Times Square store has something to share with friends and family. Inside, you'll find gifts for every occasion, including tins and jars loaded with HERSHEY'S chocolates, collectible HERSHEY'S souvenirs, and HERSHEY'S clothing and toys. Also, enjoy HERSHEY'S Cookies delivered directly from "The Sweetest Place on Earth," Hershey, PA! 1593 Broadway (48th St.), 212-581-9100; hersheys.com
---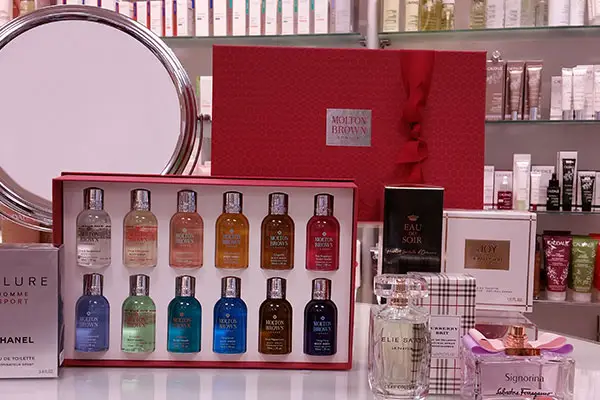 An immaculate, full-service "neighborhood pharmacy," Jaro's offers an array of great organic gift products from around the world. Open 7 days a week, with delivery service available to all hotels. 25 Central Park West (62nd St.), 212-247-8080
---
Rimowa Salsa Deluxe is a superior line that truly shows what it means when a bag is built for functionality. The Rimowa Salsa Deluxe manages to stand out as one of the strongest collections from a brand with worldwide renown because it is a bag that, at its crux, is about features. While streamlined, this line's lightweight revolutionary polycarbonate material, multiwheel system, and incomparable internal packing systems are what make this collection clearly invested in developing purposeful features giving travelers unparalleled experience with a world class luggage. 306 Fifth Ave. (31st St.), 212-760-2403; luggagesource.com
---
Macy's is kicking off the 2014 holiday season with the return of Star GIFTS, an exclusive collection of both new and classic gift ideas selected by their buyers from today's top designers and brands. To shop the entire collection, visit macys.com/gifts on your tablet, computer, or mobile device. 151 W. 34th St. (Broadway), 212-695-4400
---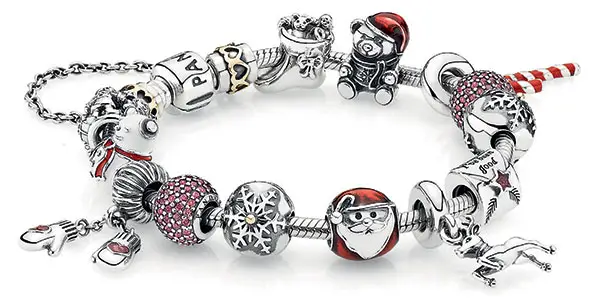 The Theatre District's Martinique Jewelers has been home to fine jewelry and high-end watches at very reasonable prices since 1963, with the city's largest selection of New York City gold charms, and Swiss watches including Raymond Weil, Omega, Tag Heuer, Charriol and Victorinox Swiss Army. 750 Seventh Ave. (49th-50th Sts.),
212-262-7600; martiniquejewelers.com
---
December will be festive at M&M'S World® store in Times Square. The M&M'S World features a variety of seasonal-themed merchandise including dispensers, clothing, ornaments and, of course, holiday-themed M&M'S® Brand Chocolate Candies. In addition to festive merchandise and decorations, stop by their Personalized Printer to customize your own M&M's for that perfect holiday gift. For more information, visit mmsworld.com. 48th St. & Broadway, 212-295-3850
---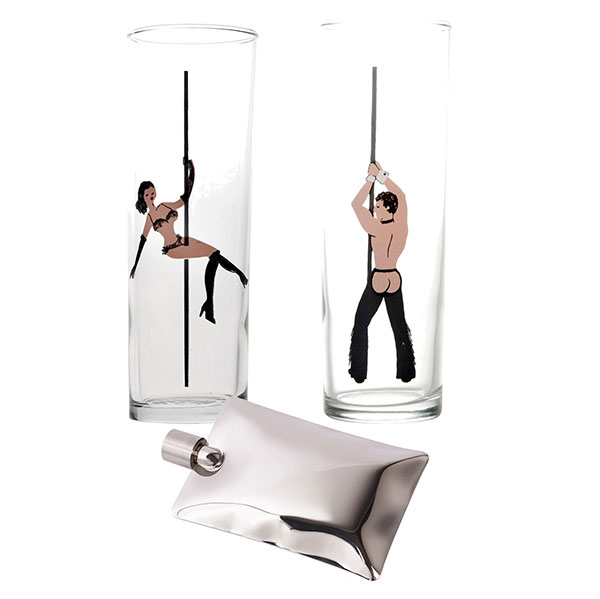 From "the most stimulating museum in NYC" this NY NOW 2014 "Excellence in Product Design" award-winning Liquid Body Flask holds the perfect amount of your favorite sipper ($50). Or get a little naughty with classic Strip Tease tumblers ($9.75/each). 233 Fifth Ave. (27th St.), 212-689-6337; mosexstore.com
---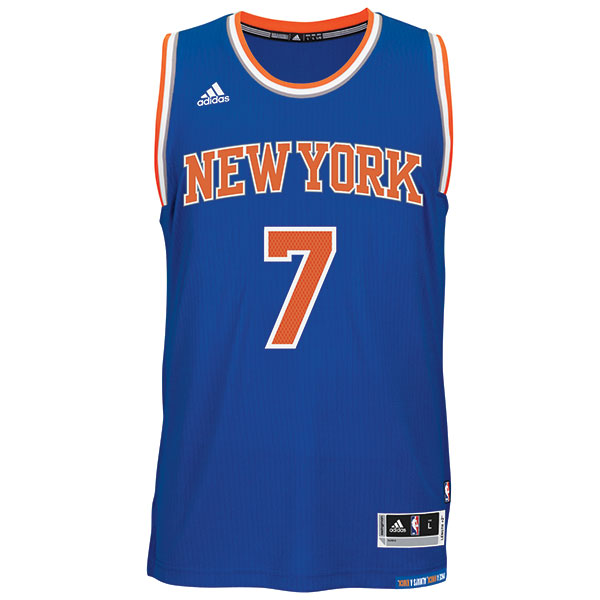 Gear up this season with the new 2014-15 NBA Swingman jersey, which features improved materials and fit to better replicate the authentic jerseys worn on court by NBA players. 590 Fifth Ave. (47th-48th Sts.), 212-515-NBA1; nba.com/nycstore
---
The new Titleist 915 D2 and D3 drivers are now available, offering a new active recoil channel, a radial speed face, and a high MOI design to deliver lower spin with exceptional forgiveness. $449.99/each. 131 W. 35th St., 212-564-2255; 100 Park Ave. (40th St.), 212-564-0078; nygolfcenter.com
---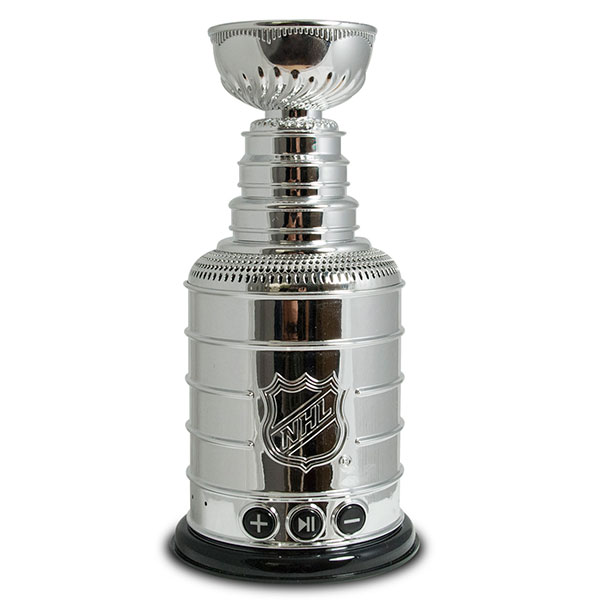 Championship sound wherever you go! Grab the newest innovation in Bluetooth technology with the Stanley Cup Bluetooth speaker. 1185 Ave. of the Americas (47th St.), 212-221-6375; fb.com/nhlstorenyc
---
Discover amiibo™, a brand new way to interact with your favorite Nintendo characters and games. Touch amiibo figures to the Wii U™ GamePad controller and watch them come to life and affect different games in surprising ways! In Super Smash Bros.™ for Wii U, you can battle, train, and level-up your amiibo figures. $12.99. 48th St. & Rockefeller Plaza, 646-459-0800; nintendoworldstore.com
---
The Babolat AeroPro Drive is the world's #1 selling racquet. Want to know why?? It's that good! Made famous by multi-grand slam winner Rafael Nadal, and available in various weights and grip sizes. Click here for 25% off all tennis apparel. 157 W. 35th St., 212-695-5353; nycracquetsports.com
---
Pandora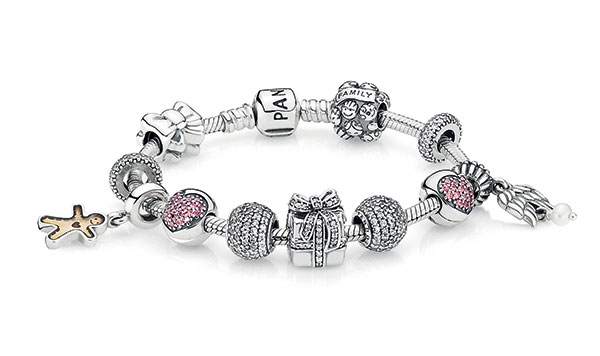 Let your spirit be merry and bright with PANDORA's bracelet adorned with their new holiday charms. Herald Square: 1284 Broadway (33rd-34th Sts.), 212-643-9760. SoHo: 412 West Broadway (Prince-Spring Sts.), 212-226-3413; 494 Broadway (Broome-Spring Sts.), 212-965-1040
---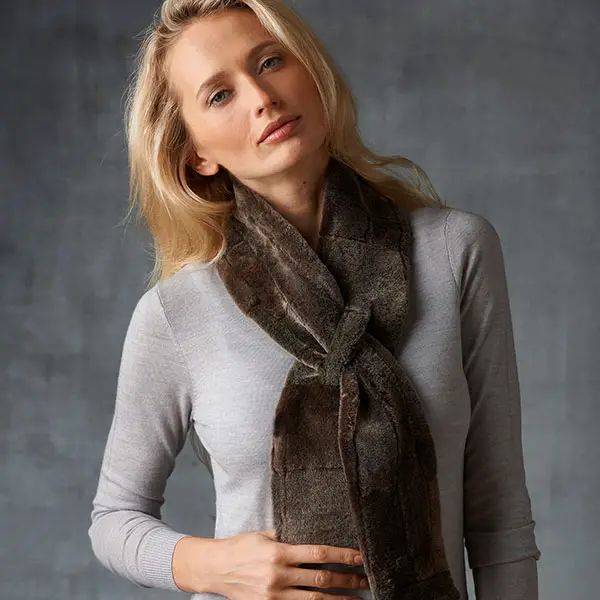 Soft and warm, a shearling scarf complements any winter wardrobe. Also available in other colors crafted by Rafel Shearling. 216 W. 29th St., 212-564-8874; rafel.com
---
A Second Chance Designer Resale Boutique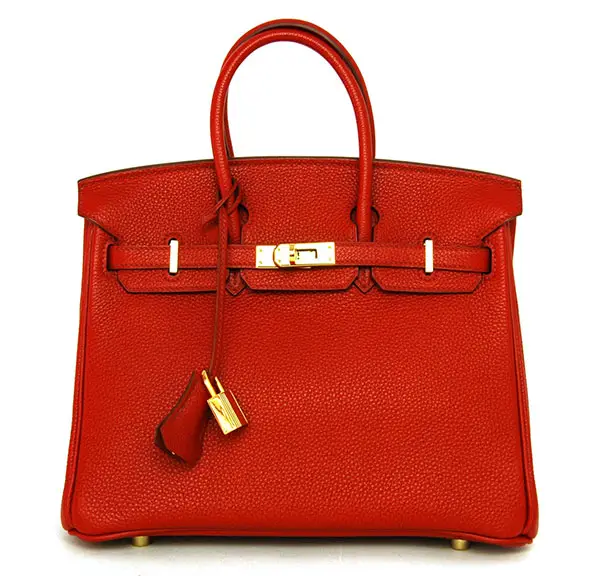 Why wait on a list when the world's most desirable bag is available right now at A Second Chance Resale, a family-owned and -operated luxury resale boutique with over 20 years of experience in luxury goods? Their selection of designer styles is unparalleled, and includes this Hermès 35cm Red Togo Leather Birkin Bag with gold hardware. Upper East Side: 1109 Lexington Ave. (77th-78th Sts.), 212-744-6041; SoHo: 155 Prince St. (West Broadway), 212-673-6155; asecondchanceresale.com
---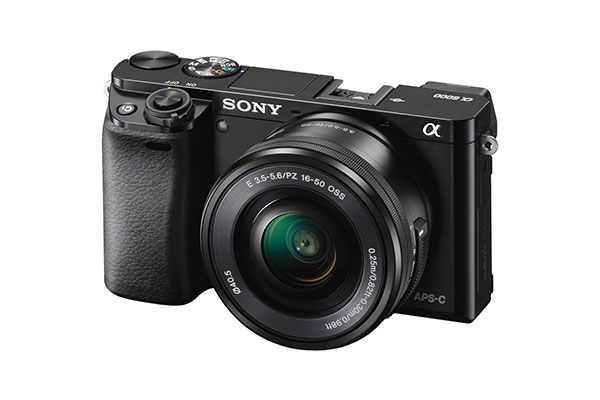 Test your creativity with the premium mirrorless camera that's focused on speed. Every artistic shot you take — from fast-action to candid — benefits from 24.3MP detail and the world's fastest autofocus. See the Alpha 6000 and more at NYC's home for all things Sony. 550 Madison Ave. (55th-56th Sts.), 212-833-8800; store.sony.com
---
Reader Feedback