Post Feedback | Printer-Friendly | Send Article to a Friend
July 30, 2010 - by CG News Desk
Featured Listings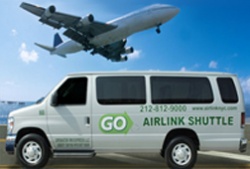 Go Airlink NYC· Direct, door-to-door transportation between Manhattan and JF...

SuperShuttle· Need a lift? Let SuperShuttle pick you up from your home, o...

MetroCard· The fastest and least expensive way to see all the famous pl...
KILL THE BID! -- "A comedy from the dark side of Wall Street... where nobody escapes unhurt" -- opens Monday, August 2nd at Manhattan Theatre Source (177 Macdougal St., just south of W. 8th St.). Performances are at 8pm & Saturday, August 7th at 2pm, through August 7th. For tickets ($20), call 866-811 4111 or click here.

Kill the Bid is described as "A Wall Street drama about dangling people by a string. To fire or not to fire, that is the question. 80 minutes, no intermission, no time to breathe, fast, funny, shocking and true enough to make you squirm. A guilty pleasure for a troubled time..."
The cast includes (in alphabetical order) Brendan Connellan, Arne Gjelten, Jenny D Green, Graciany Miranda, Stephanie Sabelli, Melissa Silver, and Miguel Vias. Written and Directed by Brendan Connellan. Stage Design and Lighting by Alexia Innis. A Reluctant Dictator production.
Archives:
Related Articles
Most Popular Articles on CGNY