Tio Pepe: Very Tasty Shades of Spain in Greenwich Village
January 4, 2017 - by City Guide News Desk
Tio Pepe has prospered since 1970, and considering this Greenwich Village hot spot is right in the middle of one of the most competitive restaurant neighborhoods in the world, it must be doing something right. It is, in fact, doing many things right.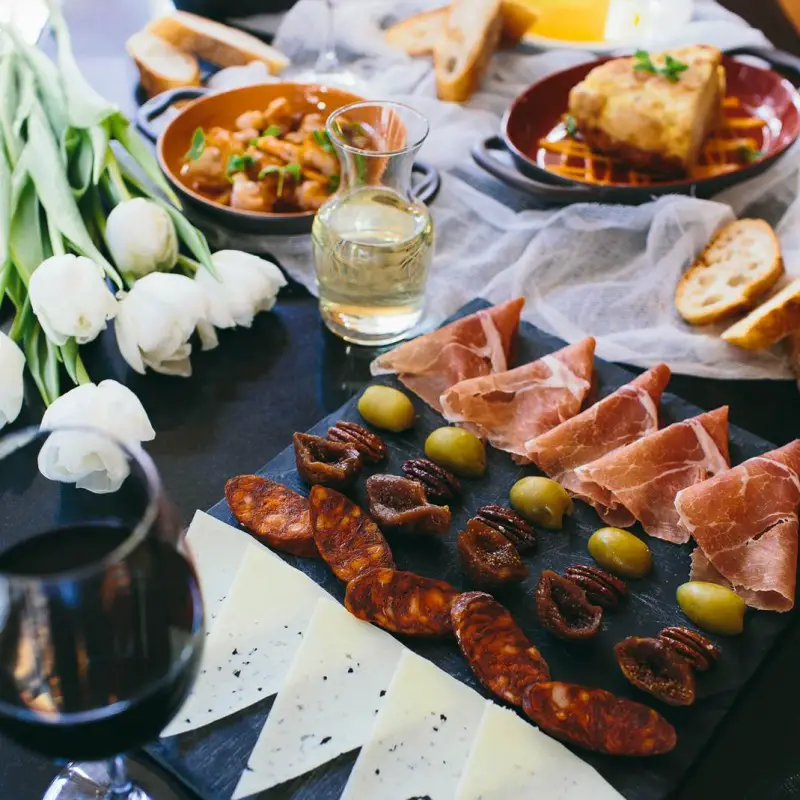 Tio Pepe offers different strokes for different folks. Up front there's a lively bar scene, a sidewalk cafe, exposed brick walls, bare tables of colorful inlaid tiles, peppy Latino music, and wall-to-wall young people. Patrons who walk through the restaurant's main dining room and reach the skylight patio room in the rear enter a place of candlelight, stone and brick walls, a wood-burning oven, and romance.
In both rooms, and everywhere in-between, the fresh guacamole is made to order (hot, medium, or mild) tableside with a stone pestle and mortar, the homemade corn chips are warm, and the salsa is snappy. Starters to savor include: sopa Castellana, a smooth, traditional Castilian garlic soup with poached egg and croutons; gambas al ajillo, sautéed shrimp with garlic and albariño wine; and pulpo a la piedra, Spanish octopus cooked over volcanic stone in the house's wood-fired oven with roasted paprika-dusted potatoes. Jumbo pitchers of margaritas and the very good sangria are the order of the day.
And then there's the rice. At many—perhaps most—restaurants, rice is neutral at best. At Tio Pepe, the rice is not only impeccably cooked and moist, but it has a full flavor of a sort that has diners eating it not just because it's on the table, but because it tastes good.
Also recommended is the paella Valenciana, saffron-laced Bomba rice with clams, mussels, shrimp, chicken, and chorizo; Pollo Madrileña, free range chicken roasted in their wood oven, stuffed with Serrano ham and Manchego cheese; and a chef's pick of entrecôte a la parrilla, a choice sirloin steak fresh off the grill.
Dinner is not the only time to be here. Weekend brunches are served from noon to 4pm and come with favorites like flatbreads, egg casseroles, and torrijas, a Spanish take on French bread. A good deal gets even better when you add bottomless margaritas, mimosas, or Bloody Marys for only $12.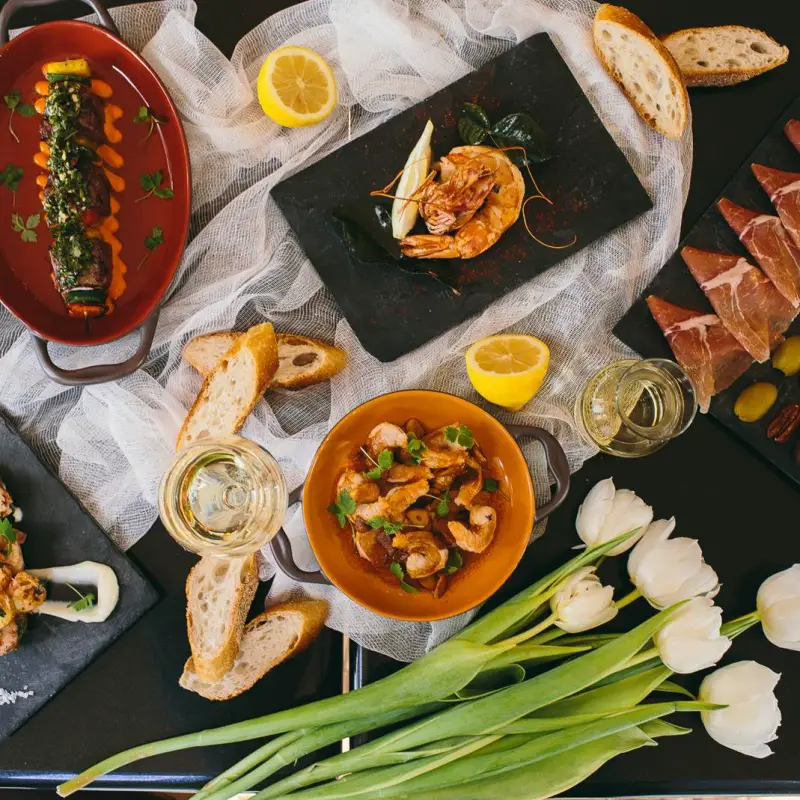 Another amazing deal Tio Pepe offers is their happy hour, with $6 cocktails and $6 tapas. It's best when you combine; a favorite is the gambas al ajillo with a glass of rioja ($12). Happy hour is served Tuesday-Sunday from 4-8pm.
At dessert time, try the arroz con leche, traditional rice pudding with a toasted lime cream; caramel custard (flan); or churros con chocolate, served with molten chocolate, dusted with cinnamon—they're extraordinary. So is Tio Pepe.
Tio Pepe, 168 W. 4th St. (btw. Cornelia & Jones Sts.), 212-242-6480; tiopepenyc.com
Looking for Free Group Planning Services?
Get free advice on planning your group's trip to New York.
RESTAURANTS

The home of decadent desserts like the famous Frrrozen Hot C...

THEATER

Gaston Leroux's famous period thriller is now one of Broadwa...

SHOPPING

The world's only NHL store is located in the heart of Manhat...

SIGHTSEEING

This renovated museum complex includes the 900-foot-long air...