The Friars Club Roasts Dennis Rodman at 92nd St Y Tribeca
This event has already taken place. Click here for the latest events.
You've heard of the legendary Friars Club Roast, where top comedians and Hollywood and TV stars take their best shots at a popular entertainer, the Club's "Guest of Honor," who knows that a Roast full of outrageous zingers at his or her expense is the ultimate compliment.
Recent "honorees" include Matt Lauer, Quentin Tarantino and Betty White. But the Friars Club Roasts have generally been private affairs, open only to Friars Club members. Now 92nd Street Y gives you the chance to be in the audience for what promises to be an unpredictable evening, a Friars Club Roast of Dennis Rodman.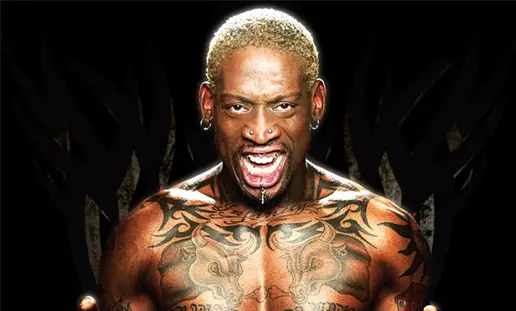 Dennis Rodman played in the NBA for 14 years and was one of the top rebounders in history. He played for the Detroit Pistons, San Antonio Spurs, Chicago Bulls, Los Angeles Lakers and Dallas Mavericks. He helped lead his teams to five NBA championships and led the league in rebounding four years in a row. He attracted attention off the court as well as on thanks to changing hair colors, tattoos, body piercings, flamboyant clothing and high-profile girlfriends.
Venue Description:
Looking for Free Group Planning Services?
Get free advice on planning your group's trip to New York.