Entertaining Martha Stewart at 92nd Street Y
This event has already taken place. Click here for the latest events.
Bravo's Andy Cohen is joined by the woman who revolutionized the way America thinks about cooking, entertaining, home design and more.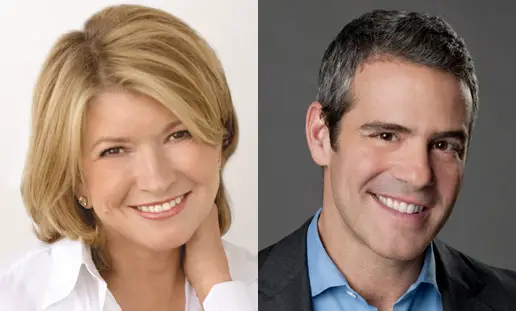 Today, at 70, Stewart is as unstoppable as ever. How does she do it? Trust Andy Cohen to reveal her secrets! Martha Stewart's new book is Living the Good Long Life: A Practical Guide to Caring for Yourself and Others. Andy Cohen is Bravo's executive vice president of development and talent, and executive producer on award-winning shows such as "Top Chef" and "The Real Housewives" franchises.
Venue Description: Located on the Upper West Side, the 92nd Street Y is NYC's hub for lectures, talks, readings, literary events, classes, Jewish programs, food and wine tastings, and more. They also offer live music, dance performances, and more including the Art of the Guitar, the $5 Fridays at Noon dance series, and social events.
Looking for Free Group Planning Services?
Get free advice on planning your group's trip to New York.