Women's Studies at American Folk Art Museum
This event has already taken place. Click here for the latest events.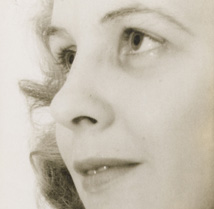 The late twentieth century has seen great strides for women working within visual mediums, yet the male gaze persists as the primary perspective from which women are considered — and thus perceived — in film and art. This exhibition presents drawings and photographs of women by four self-taught artists from the1940s through the late twentieth century, two male, two female. Eugene Von Bruenchenhein, Paul D. Humphrey, Nellie Mae Rowe, and Inez Nathaniel Walker offer four very different approaches that raise questions of intent, portrayal, and self-identity: Are the portraits acts of creation or acts of documentation, mimesis or wish fulfillment? Are self-taught artists immune from the pervasive male gaze of mainstream artmaking spheres, or do they reflect a gender divide that still runs deeply within American society?
Venue Description: Tues.-Thurs. & Sat., 11:30am-7pm; Fri., noon-7:30pm; Sun., noon-6pm. Closed Mon. Free admission.
Articles About American Folk Art Museum
Looking for Free Group Planning Services?
Get free advice on planning your group's trip to New York.