Spiders Alive! at American Museum of Natural History
This event has already taken place. Click here for the latest events.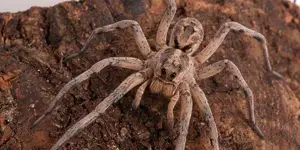 For centuries, spiders have inspired storytellers, from Ovid to E. B. White to the creators of the eponymous superhero, but their actual role in diverse ecosystems around the globe is just as captivating. Spiders Alive! immerses visitors in the fascinating and complex world of spiders, among the most versatile animals on the planet: they inhabit every continent but Antarctica and are able to survive in environments that range from deserts to rainforests to crowded cities. Spiders are also important predators. By one estimate, the spiders on one acre of woodland alone consume more than 80 pounds of insects a year. Scientists have identified over 42,000 species of spiders to date, and there are at least as many more to be discovered.
Venue Description: A museum for the 21st century, with a rich and storied past and one of the greatest natural history museums in the world, with over 40 exhibition halls. Open daily from 10am to 5:45pm except on Thanksgiving and Christmas.
Upcoming Events
Articles About American Museum of Natural History